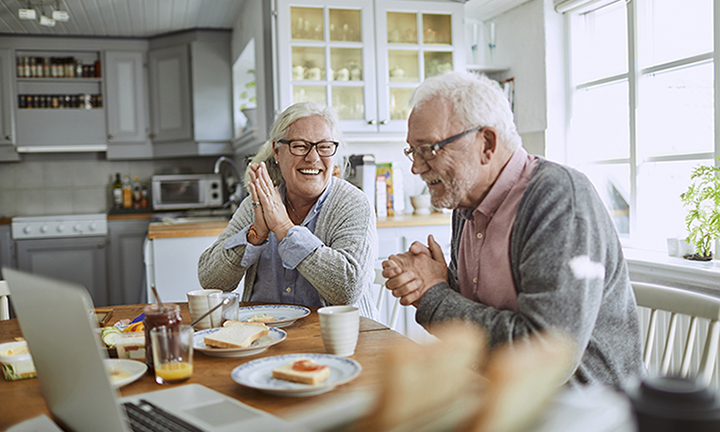 If you're retiring this year, then 2019 should be an exciting year for you — you're exiting the workforce and entering your golden years! More time to do the many terrific things you like to do. For example, traveling to new destinations, finishing the home improvement project you've been putting off, or discovering a new hobby. After working many years, you've earned the retirement of your dreams — but how can you maximize your retirement and make it last? If you're retiring in the near future, here are three things to plan for now.
Retirement Tip 1: Plan for Your Expenses
Create a Monthly Budget — If you have a fixed income each month from a pension, spend the time creating a budget plan. This will help establish a monthly spending limit that you can stick to. If you aren't sure what your monthly spending limit should be, track your current spending habits for a few months to get an idea. Be cautious as you cut out old expenses like paying for a work wardrobe or gas for your work commute, and strategize the best place for that money to go. It's best to do this planning before or shortly after starting retirement. If you put off budgeting, you risk spending extra money on things less important.
Pay Off Debt — Creating a budget for retirement will also help provide a quick route to paying off credit card debt from loans or mortgages so that you can get to the fun stuff faster.
Retirement Tip 2: Plan for Your Health Care
Meet with Your HR Team — Before you leave the working world, schedule an appointment with your company's Human Resources team to discover any post-retirement benefits, they may offer. This may include life insurance and medical plans, as well as deferred compensation arrangements. Knowing and, most importantly, understanding the benefits you will have in post-retirement will help ensure a smooth transition.
Explore Your Coverage Options — Now that you are educated on your retirement benefits, it is time to begin exploring your options for healthcare coverage. How does each coverage option factor into your monthly budget? It is important to keep in mind that only 50 ­– 60 percent of your healthcare needs will be covered by Medicare. You might consider meeting with a trustworthy health insurance advisor to help you with this process.
Retirement Tip 3: Plan for Your Vision Care
Meet with Your HR Team — Kill two birds with one stone and discuss vision coverage with your current employer when you discuss health coverage. Some employers may have vision insurance benefits planned out for your retirement already. If this is the case, they will provide you with some options to maintain your current insurance. Don't jump the gun just because insurance is offered — remember that budget plan we talked about above? Double check the monthly cost against the budget sheet before moving forward with the insurance provided by your employer.
Explore Your Coverage Options — Vision insurance is very important in retirement. Many are not aware that our eyes continue to change even as we age beyond our 60s. Because of this, yearly eye exam check-ups are just as important as they were decades ago. Upon retirement, when former employer vision coverage is no longer provided, it can be stressful to find a replacement on your own. you may consider looking into an with a trusted provider. With VSP, Individual Vision Plans are offered at the lowest out-of-pocket cost with access to the largest independent eye doctor network in the country. If you find yourself in a bind with retirement approaching quickly, VSP is a recommended option — you can enroll online in minutes and begin using your benefits within five business days.
There are many factors that play into having a successful and enjoyable retirement but listed above are some of the most crucial. Cover your bases before heading into retirement so that you have a plan for your health — your future self will thank you!
Your vision. Your way.
Not covered for vision? Get an individual plan, customized for you – including where you want to use it: at the doctor, in a retail location, or even online.