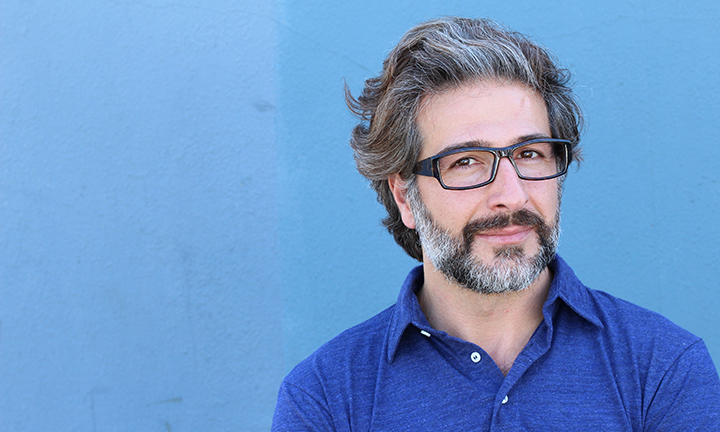 Trends wait for no one… keep up, would you? 2018 has introduced five spotlight-stealing, jaw-dropping frames to up your wardrobe game. Some styles will be making their big debut and others performing an encore. Which pair will you go with?
Eyeglasses are an extension of your style and personality, but most importantly, they assist you with everyday tasks like reading and driving (it's just a bonus that you look good at the same time). Choosing the right pair of eyeglasses can be exhausting. Do they fit your face shape? Is the color right for your skin tone? The list keeps going.
Fear not, we've got the top trending eyeglass frames for 2018 and they do not disappoint. The styles include round frames, cat-eyed frames, aviator frames, hipster square frames, and Clubmaster browline frames. Not sure which ones fit your personality best? Let us help!
Round Glasses
Round glasses are perfect for quirky, free-spirited and creative individuals who are also simple at the same time. Round glasses go with all styles and fit a variety of face shapes. They are gender neutral and are perfect for the person whose wardrobe varies from comfy casual to trendy professional. Mix things up and go with the metal round eyeglasses for a clean and .
Cat-eyed Glasses
The cat is out of the bag and cat-eyed frames are making a return to the runway--an anticipated return, at that. Making their big debut in the 1950s and 1960s, they quickly gained popularity among fashionable women, and nothing has changed in 2018. One of the hottest trends for women's glasses right now are these attention-stealing, sassy glasses. These are made for the woman looking to stand out in any setting.
Aviator Glasses
Aviator sunglasses have always been a go-to for sunshine lovers, but they lose their popularity during colder months. But get ready for the aviator-inspired glasses to take place as one of the top five eyewear trends of 2018, year round. Aviator frames are for both men and women and complement all face shapes. Feeling bold? Go for a bright color like red to bring together a trendy outfit during any season, for any occasion.
Hipster Square Glasses
Have something to say? These glasses say it all. The thick frames send a bold message with screaming confidence and a know-it-all aura. These glasses are designed with the artistic person in mind to match their funky and unique personality.
Clubmaster Browline Glasses
Designed to add the perfect amount of professional flare to any outfit, the Clubmaster browline is a sleek accessory with black and gold metal detailing. These glasses fit narrow- to medium-sized faces of all genders. Emulate your favorite writer while sipping on a cup of joe, without having to do any of the hard work. Sophisticated, fashionable, and unique—the total package.
Still uncertain on which eyeglasses are for you? Visit a VSP eye care professional near you to discover the frames designed for you and your lifestyle.
Your vision. Your way.
Not covered for vision? Get an individual plan, customized for you – including where you want to use it: at the doctor, in a retail location, or even online.