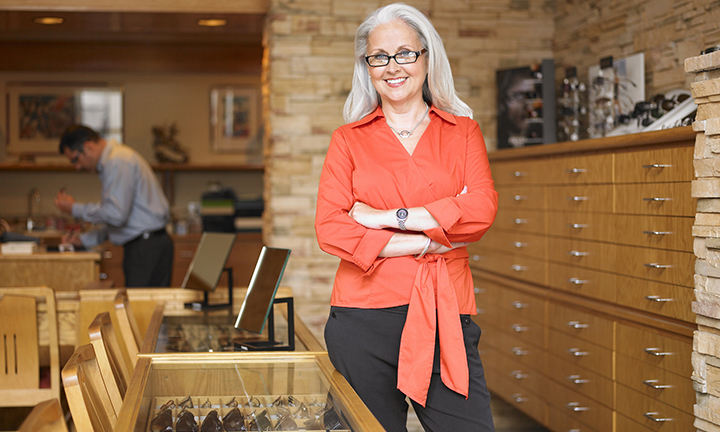 Aging may be inevitable, but what if we told you there were 8 ways to keep your eyesight young as you age?
Pump, Pump, Pump It Up:
The not-so-secret secret to longevity—exercise. Exercise is what the body needs to stay healthy and young—especially the eyes. It is recommended that aging adults exercise 150 minutes a week or around 30 minutes a day. There are many with exercising , like weight loss, reduced risk of a heart attack and blood pressure regulation. Don't forget that while you're engaging in vigorous physical activity, you are exercising and strengthening your eyes as well. This is the real secret to staying young. Healthy vision allows you to do all the things you enjoy doing no matter your age.
7–9 Hours of Sleep:
You need it! Not only for productivity, but for your eyes' sake. While sleeping, your eyes are receiving the proper lubrication they need to perform at their best the following day. While your body rests, your eyes clear out dust, smoke or any other irritants. Get the recommended 7–9 hours of sleep for those ages 26–65+ to keep your eyes strong.
Clean, Clean, Clean:
Remove eye makeup and any dirt that has built up over the day from your face. The tissue around your eyes is very sensitive, so wash your face with that in mind. Avoid applying too much pressure. If you have the habit of sleeping without washing your face correctly, small pieces of debris or makeup can end up in your eye. If left there overnight, they can cause damage by possibly scratching your cornea and bringing unwanted germs into your eye, causing lasting effects.
Diet:
There are plenty of food options to help improve vision if eaten often enough. Omega-3 fatty acids are a notable example. A rich source can be found in fish, which can prevent symptoms like dry eye. If fish isn't your entrée of choice, you can find omega-3 acids in chia seeds and walnuts. Vitamin C is a crucial antioxidant that can help lower your risk of cataracts, and strawberries are guilty of being full of it. You can also find a healthy dose of Vitamin C in broccoli, bell peppers and oranges. Work these few ingredients into your meal plan twice a week and you will thank yourself later.
Be Aware of Your Surroundings:
Most people are aware of the damage smoking causes your health. But what many don't know is that second-hand smoke is just as damaging. Second-hand smoke, whether it be cigarette smoke or smoke from a fire, is exposing your eyes to the dangerous chemicals being released. Some of the chemicals are toxic and may upset your eye chemistry. This can cause irritation like burning, watering, itching and increased risk for several eye diseases.
UV Radiation:
The intensity of damage will depend on the wavelength, power level and length of exposure. Eye protection is important for individuals participating in outdoor activities or working in the sun. Sunglasses are a good first step when looking to prevent UV damage to your eyes. Keep an eye out for sunglasses that offer at least 99­–100% UV protection.
Glasses for Nighttime Driving:
Driving at night can put a great amount of strain on your eyes. It is recommended not only for your safety, but for the health of your eyes, to store an extra pair of eyeglasses in your car for at nighttime driving. Consider wearing no-glare or polarized lenses to assist in minimizing the glare from lights on the road or oncoming traffic.

Visit your eye doctor yearly:
This becomes even more important as you age. This is one of the key tips in keeping your eyes in good shape as you age. Make an appointment with a VSP network doctor near you.
Your vision. Your way.
Not covered for vision? Get an individual plan, customized for you – including where you want to use it: at the doctor, in a retail location, or even online.