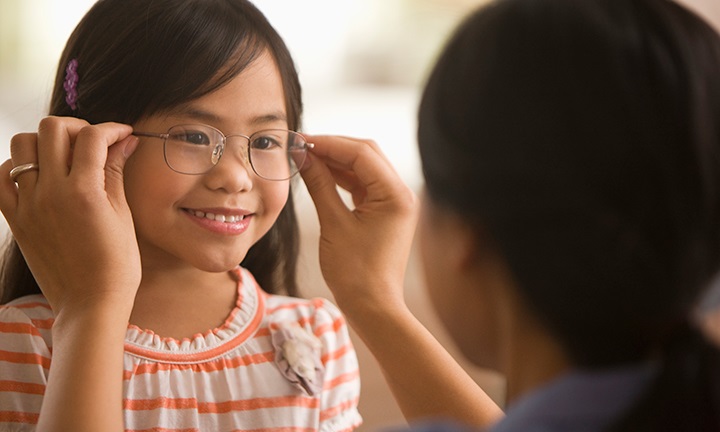 Your gene pool is a complex heterogeneous mixture of your parents, grandparents, great-grandparents, and so on. While you might have grandpa's keen sense of hearing and father's sharp, but satisfying, jawline, your mother's red-green color blindness may have casually nested itself onto one of your unsuspecting chromosomes. But how? Are all eye problems hereditary?
The genetic basis for eye problems
In recent years, researchers have been determining which genes in your DNA are linked to ocular problems. As it turns out, a significant role in many of the eye diseases commonly occurring in children and adults. In fact, genetically linked conditions are responsible for . In adults, genetic inheritance is, at least in part, responsible for eye conditions such as macular degeneration and glaucoma.
Unfortunately, it's not all black and white. Genetics is a complex field. Although your parents may have had 20/20 vision, because your grandparents did not, dormant inheritable traits could be passed on to you and lower your visual acuity. Other conditions might be influenced by multiple genes at once, but even their occurrence may not depend exclusively upon genetic factors.
List of genetic eye problems
Refraction errors like myopia (nearsightedness), hyperopia (farsightedness), and astigmatism

Color vision problems (red-green, especially)

Age-related macular degeneration

The best treatment is early detection
There's no hiding from your genetic makeup. That's just a fact. However, the vast majority of the above conditions are treatable and/or manageable, especially if diagnosed early on. Having a thorough knowledge of your family's health history, and a working knowledge of which conditions are actually hereditary, will also clue you in on what to look out for.
Ultimately, an annual comprehensive eye exam will identify and help treat your eye problems. If you don't have vision insurance, a VSP Individual Vision Plan can help you save on eye exams, eyeglasses and contact lenses.
Your vision. Your way.
Not covered for vision? Get an individual plan, customized for you – including where you want to use it: at the doctor, in a retail location, or even online.