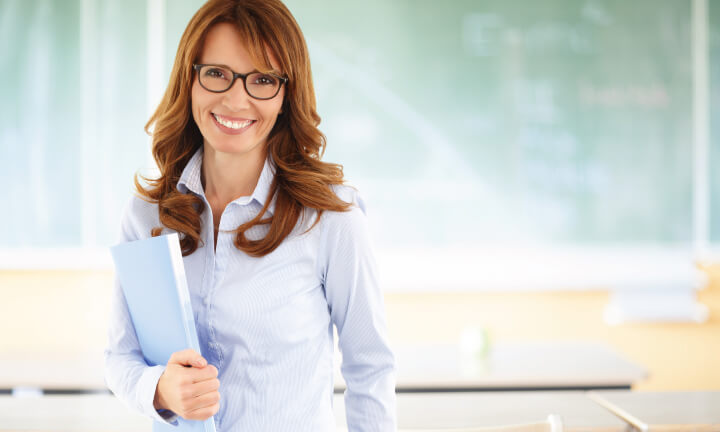 So, you need prescription eyeglasses? Probably not surprising, but you have options. Lots of options. Do you buy them through your eye doctor, a specialty retailer, or online? And how does vision insurance work with these options? With so many options and questions, it can be confusing to know which is the best choice for you. That's okay. This paradox of choice is common. Luckily, we're experts in looking out for your eyes. So, let's go through your options to getting the perfect pair of eyeglasses.
Best place to buy eyeglasses? Directly through your VSP network eye doctor
Simply put, prescription eyeglasses are a vision-enhancing medical device that needs to be custom-fitted and individually made. Having poorly fitted eyeglasses or lenses with the wrong prescription can lead to fatigue, headaches, and other nuisances, like raw temples from rubbing, or a sore nose from pinching. That is why, if given the choice, seeing your eye doctor is the best first option when it comes to updating your prescription or getting glasses for the first time.
If you have a VSP vision insurance plan, then you have access to the nation's largest eye doctor network and eye care professionals. Not only is a comprehensive eye exam covered by your vision insurance each year, but VSP providers can assist you determine which prescription you need to help clear up any vision problems you may have. What's more, during your eye exam, they will take all the measurements needed to ensure that your new eyeglasses fit comfortably on your face and, most importantly, that the lenses are positioned correctly in front of your eyes.
To get an idea for how your potential new eyeglasses will feel on your face, your eye doctor or optician will let you try out different frames made from different materials and consult with you about their various pros and cons. This way, you are sure to end up with the perfect pair! For example, depending on your face shape and prescription, your eye doctor might recommend sturdier frames that better support the weight of lenses. Purchasing eyeglasses directly from your eye doctor will enable you to ask all of your questions, especially if you are curious about different lens enhancements, special coatings, progressive lenses, or if you just need help deciding between glass and polycarbonate lenses.
Finally, armed with an up-to-date prescription, your precise pupil distance measurements, and a clear idea about all of your preferences, you will have the option to order the eyeglasses on the spot through your optometrist. Depending on the brand and additional features you choose, your new eyeglasses will often be completely or partially covered by your vision insurance plan's frame allowance. If you have VSP vision insurance, you get 20% off any amount over your frame allowance and an extra $20 to spend on featured frame brands when you visit an in-network doctor. Your VSP insurance also gets you an extra 20% off additional glasses and prescription sunglasses. So, it really saves to order your eyeglasses through your eye doctor.
Should you wish to keep browsing for other options, you now have everything you need to keep shopping for the perfect pair of eyeglasses.
Visiting a specialty eyeglass retailer
Although your doctor will have a wide range of styles, brands, designs, and enhancements available, some people still prefer to browse around a little more extensively by visiting a retailer. This can be convenient if you are already out and about shopping for other items and may even offer a broader selection of frames in a lower price bracket. But before making blind visits to brick-and-mortar shops, be sure to verify that they not only accept your vision insurance, but that they are in network in order to maximize your benefits.
For example, specialty eyeglass retailer Visionworks has 711 locations nationwide and they are all in network for VSP vision insurance, with qualified opticians onsite for an eye exam and to help you get the individual attention you need to get a good pair of eyeglasses. If you decide to purchase your new eyeglasses from someplace other than your eye doctor, don't forget to get your prescription and measurements from your eye doctor and bring it with you to the store.
Taking your eyeglass purchase online
The final option you have to get new eyeglasses is to go online. Like any online purchase, there are some pros and cons to be aware of before finalizing your purchase.
Pros of buying glasses online
- You can save time if you know exactly what you're looking for
- You avoid traffic and any in-person interaction with staff
- You can amass a lot of information about different brands very quickly
- You can compare prices easily
Cons of buying glasses online
- There is no one to consult with
- It is difficult, if not impossible, to accurately try frames on before making a purchase
- It is easy to order the wrong size unless you have exact measurements from your eye doctor
- You may find minimal warranties and difficulty returning items
- The online retailer may not accept your vision insurance
To take some of the guesswork out of finding the right online eyeglass retailer, check out Eyeconic, where you can easily connect your VSP benefits to receive additional savings. All purchases made on their website are considered in-network. Eyeconic also allows you to try on many frames virtually with your measurements and a photo of yourself. They have a wide selection of eyeglasses from brands you know and trust. Furthermore, if you have VSP vision insurance, you can save 20% on glasses or sunglasses.
If you decide on a website that is not in your vision insurance network, be sure to read all of the conditions of the sale very carefully to make sure you can return any faulty eyeglasses easily and for a full refund.
However, you decide to purchase your eyeglasses, VSP Individual Vision Plans can make it easy; whether it's with your eye doctor, at Visionworks, or online from Eyeconic. If you don't have vision insurance, find out how VSP Individual Vision plans can help you save on your next eye exam or pair of glasses.
Your vision. Your way.
Not covered for vision? Get an individual plan, customized for you – including where you want to use it: at the doctor, in a retail location, or even online.