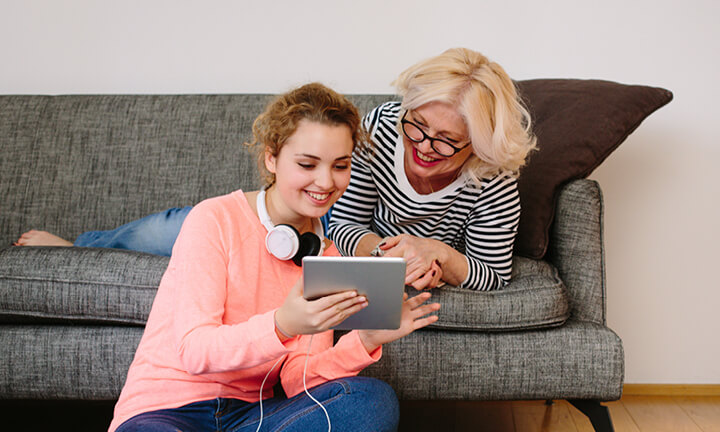 Ideally, you'd be able to enroll in vision insurance whenever you need it. After all, our eyes are a vital part of our everyday lives and we'd all like to be able to use vision insurance whenever the need arises…right? Well, the truth is a little more complicated than that—personal circumstances, the time of year, and even the method of enrollment can all determine when you can get eye insurance.
Buying Vision Insurance on Your Own
Purchasing your own vision insurance is perhaps the easiest, most accommodating option available, as buying a vision plan on your own allows you to literally enroll anytime, anywhere. For example, you could enroll in a VSP Individual Vision Plan this very second and start using your new benefits as soon as the next business day—all without ever having to fill out lengthy eye insurance forms or talk to a human resource professional. This makes buying a vision insurance plan on your own a terrific solution for those who are self-employed, retired, aging out of their parent's insurance, or do not get vision insurance through their employer. See VSP® Individual Vision Plans available in your area.
Getting Vision Insurance Through Work
Getting vision insurance through work can get a little trickier time-wise. If your employer offers eye insurance through work and you plan on taking advantage of it, you'll most likely have to wait until the annual enrollment period to enroll. This typically runs from November 1 to December 15 and is the time you normally select your health benefits for the coming year. You may, however, be eligible to enroll in a vision plan outside of this window if you have a qualifying life event, such as:
A recent divorce
A new baby
A death of someone on the current policy
A change in residence can also be a qualifying event:
Moving to a new zip code or county
Moving to the U.S.
Students moving to or from school
Seasonal workers
Transitional living situations like going from a shelter to an apartment
You generally have 60 days after a qualifying event to apply for new insurance. If your company offers vision insurance, be sure to speak with your human resources department to see if you qualify for these or other life events.
You really can't go wrong either way—getting vision insurance on your own or through an employer are both options that will help you care for your eyes for years to come. Whichever method you choose, your eyes will thank you.
Your vision. Your way.
Not covered for vision? Get an individual plan, customized for you – including where you want to use it: at the doctor, in a retail location, or even online.