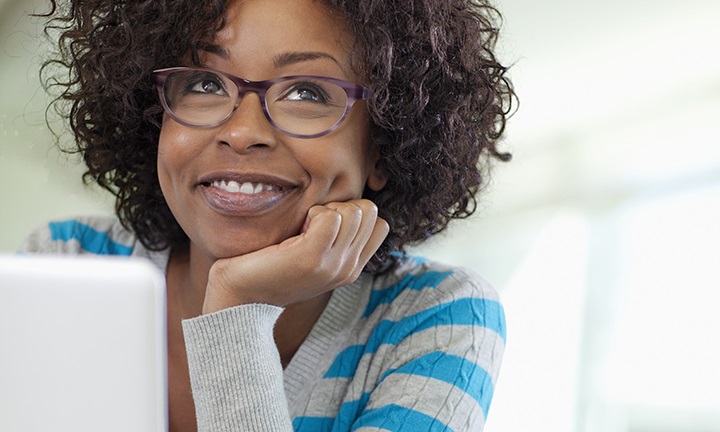 What do low out-of-pocket costs, typical annual savings of $244, and the largest network of independent doctors have in common? They're all part of VSP's top-rated plan in Vision Care, according to Top Ten Reviews™.
We've always had a crystal-clear vision here at VSP: help people see better by providing affordable access to high-quality eye care. It's this feel-good, meaningful, worthwhile mission that's helped us become the go-to vision insurance for 1 out of every 5 Americans. It's also the reason we often earn the top ranking for Best Vision Insurance on Top Ten Reviews.
So what is it about VSP Individual Vision Plans that makes it the best choice for individual vision insurance?
1) Savings. We have the lowest out-of-pocket costs. You'll get savings on frames, lenses, contacts, eye exams, and more. It's typical to save over $200 annually with our Standard Plan. And that's after accounting for the cost of the plan.
2) Doctor Network. It's all about convenience for you. We tap into the largest independent doctor network, with over 36,000 doctors nationwide. We believe you shouldn't have to look far and wide for service.
3) Selection. Think of us as the ultimate matchmaker. Whether you stick with the classics, or tend to go more trendy, you'll find a pair of frames that fit your style. We have hundreds of options available to choose from.
4) Simplicity. We've never met anyone who prefers navigating through page after page of enrollment information. Call us crazy, but we believe that signing up for a new vision plan shouldn't take longer than a few minutes—so you can get back to that mesmerizing reality show.
5) Focus on You. We'll put your needs and requests first. Always. We are the only national not-for-profit vision insurance company, so you can be assured that we're doing this for all the best reasons. And 95% of our members report high satisfaction. So we must be doing something right.
If you're looking for a new pair of glasses, contacts, or if you just want to get a new eye plan, we can hook you up! Check out our individual vision insurance plans or call us at 800.785.0699 and let our experts help you find what you need.
Your vision. Your way.
Not covered for vision? Get an individual plan, customized for you – including where you want to use it: at the doctor, in a retail location, or even online.