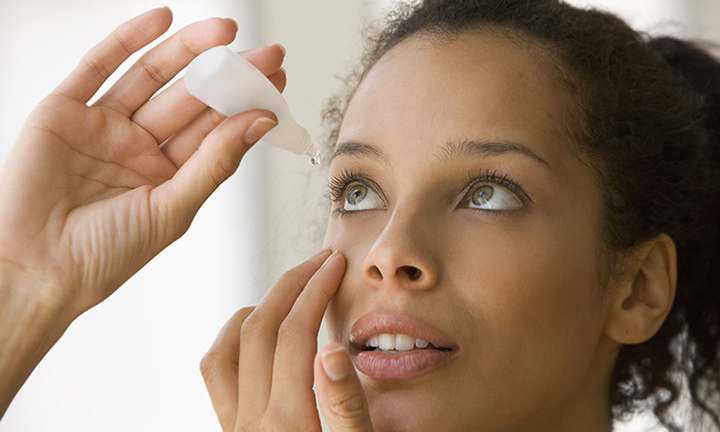 Eye drops are generally known as common remedies for bloodshot eyes or as a quick relief for many types of irritation or infection, but can they also help you maintain healthy vision?
It's more than a good idea to take care of your eyes—and not take them for granted. Your eyes allow you to drive, enjoy romantic comedies, and dominate at the local archery range. And just like eating well and using protective eyewear, using eye drops can play a big part of maintaining their health.
So, let's explore a few ways eye drops can help you keep your peepers in tip-top shape.
Common Uses of Eye Drops
Whether you need to soothe irritated eyes or treat an infection, eye drops are a great way to find relief. Some uses include:
Lubrication. Can be used as artificial tears for dry eyes or in rewetting and lubrication for contact lenses.
Infection control. Can provide pain relief before and after eye surgery and laser eye surgery, and can even include steroids for herpes eye infection.
Medication. Can combat allergies using antihistamines and also manage pressure inside the eye to treat glaucoma.
Muscle relaxant. Can help with lazy eye.
Is there any risk from using eye drops?
As long as eye drops are used as recommended, they are generally very safe. Keep in mind: over-the-counter drops and prescription drops are different and should only be used as prescribed.
Also, some ingredients (decongestants and preservatives) may cause swelling, redness, or hypersensitivity reactions.
What about using eye drops on your child?
Always check with your eye doctor, eye specialist, or pharmacist first before administering any eye drops to children. With that said, eye drops are suitable for children who have eye conditions and allergies. Just make sure they're age-appropriate.
If you have any questions about your eye health, it's best to have a comprehensive eye examination with your doctor. In addition to eye drops, your optometrist may prescribe glasses, contact lenses, or even a vision therapy program that will help you maintain/improve your vision.
Once you have your prescription, and want to get glasses, contacts, or even a new vision plan, VSP Direct can help! Check out our family vision plans and individual eye insurance offers or call us at 1-800-785-0699 and let our experts help you find what you need.
Your vision. Your way.
Not covered for vision? Get an individual plan, customized for you – including where you want to use it: at the doctor, in a retail location, or even online.