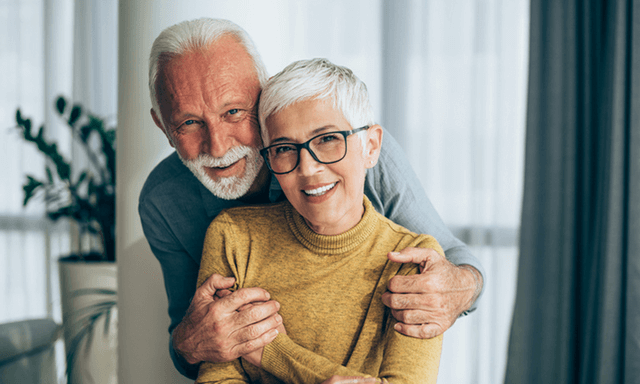 Taking care of vision and dental health promotes optimal whole-body wellness. From enjoying the immediate benefits of clean teeth and clearer vision to preventing larger health issues down the road, maintaining good vision and oral health can have lasting health benefits. In this article we are exploring some frequently asked questions about dental and vision insurance to help you better understand the important role that these types of insurance plans can play in your overall well-being.
What are dental and vision insurance?
Dental and vision insurance are designed specifically for oral and vision-related care, respectively. Both vision and dental insurance work by covering part of the cost for specific services, such as exams. Additionally, vision plans also often help cover corrective lenses and contacts to help with daily corrective needs.
There are two main types of insurance: traditional plans and alternative coverage options.
Traditional Dental and Vision Insurance
Traditional vision and dental insurance coverage works similarly to traditional health insurance. You'll have either a monthly or annual premium (which is the fee you pay for continued coverage), a deductible (the amount you'll have to pay out of pocket before your insurance starts kicking in) and copayments/coinsurance (which is the portion of the bills that you pay).
These types of plans can operate as HMOs (which are typically more restrictive about networks), PPOs (which offer a little more freedom with network requirements) or indemnity plans (which operate as a reimbursement system where they'll reimburse policyholders after claims are submitted).
Alternatives to Dental and Vision Insurance
The most common alternative to traditional vision and dental insurance plans are discount programs. By joining one of these programs, your monthly fee makes it possible for you to access contracted discount options. With these programs, you are limited to only those contracted providers, which can impact your ability to find care near your location. If you go outside your membership's provider list, you will have zero coverage for any services you receive.
Why is dental insurance important?
According to the National Association of Dental Plans, nearly 35% of Americans do not have dental insurance. That's roughly 1/3 of adults in the country. It is a serious issue because dental care includes more than just cleaning teeth; your oral health can affect your full body wellness. Maintaining good oral health practices can help detect and prevent more serious medical conditions and keep you healthy. One of the most important things you can do for your health is make sure you are getting regular checkups to find issues before they become serious.
Why is vision insurance important?
Having impaired vision without using vision aids can severely impact your life and, if you are operating a vehicle, can even be dangerous to yourself and those around you. Vision insurance helps people get essential vision assistance to see more clearly and live a more functional life. And, just like dental insurance, the health or your eyes can also indicate other health issues such as hypertension, which can cause serious issues if left untreated.
Who can benefit from dental and vision insurance?
Essentially everyone can benefit from vision and dental insurance. The importance of taking care of oral and vision health isn't limited by age, gender, or race. We all can benefit from maintaining our health, and insurance can help make it more affordable and accessible to do so. With plans available for every budget, it is easy to find a VSP vision plan that works for you. Check out our VSP Plan Wizard to get a vision plan quote.
What does vision insurance cover?
Vision insurance offers specialized coverage for vision health. Most plans will cover an annual eye exam. In this appointment your provider will run a series of routine tests to assess eye health and any vision concerns. If vision issues are discovered, or already exist, your doctor will prescribe corrective lenses to help you see more clearly. Your vision insurance may also assist you in purchasing glasses or contacts.
Without vision insurance, the national average cost for an eye exam is usually over $150. With insurance, it can be as low as a $15 copay. Savings on glasses can also be significant depending on your plan's lens allowance. And with low monthly payments usually under $20, vision insurance is designed to protect your eye health and to help you save money year after year.
What does dental insurance cover?
Dental insurance coverage encompasses several areas of oral care. Preventive care, like exams and cleanings, and restorative care, like fillings, are among the most frequently used benefits. But many plans may also cover more serious dental procedures and treatment plans such as oral surgery and orthodontics.
Just as with vision insurance, dental plans are designed to save you money. Keeping your teeth healthy can be seriously expensive without insurance; exams alone can rack up a bill over $200. Are your favorite doctors covered by VSP insurance plans? You can look up covered providers before enrolling in a plan so that you'll know immediately where you can receive coverage.
How can I receive vision and dental insurance through my workplace?
Many Americans receive their vision and dental benefits through their workplace. When you are interviewing for a company, vision and dental options may be discussed as part of the full benefits package.
If your employment does not offer or qualify for insurance benefits, that does not mean you're out of luck. Many companies, including VSP, offer voluntary insurance plans for those enrolling outside of a workplace or other group health setting. Where you work should not limit your access to finding great coverage.
How can I receive vision and dental insurance through Medicaid?
Medicaid typically does not cover vision or dental services unless it's for a minor. Even then the coverage offered is typically limited. However, states have some flexibility when it comes to dental care specifically, which is offered most often on an emergency basis. Check with your state's specific Medicaid rules to find out what coverage options you have in your area.
Are there special dental and vision insurance options for children and seniors?
Absolutely! There are vision and dental insurance options available for both individuals and families. You can get coverage for you, your partner, and your kids easily with VSP. Our plans are flexible to fit your needs. And for seniors of Medicare age, you can add vision and dental coverage as well. Original Medicare does not typically cover either, much like Medicaid, but some Medicare Advantage plans, and Medicare-focused dental and vision plans cater specifically to those looking for additional coverage in these vital areas. Learn more about the benefits and savings you can get with a VSP insurance plan here.
Where can I get vision and dental insurance?
Good news! VSP offers a variety of vision plans to fit your needs and your budget, and our partnership with Guardian Direct Dental allows you to explore all your coverage options. We make sure our vision and dental plans help you stay healthy without breaking the bank.
Conclusion
Vision and dental coverage can help you maintain healthy practices with preventive visits and remain healthy for years to come. Insurance plans, like the ones here at VSP, can help make care more affordable and accessible to those who need it most. By offering affordable options, we're making it easier for you to focus on wellness today and in the future.
Do you have a question that we didn't cover here? Check out our VSP FAQ page or call us at 1-800-785-0699 to speak to a customer representative about the right insurance coverage options for you and your family.
Your vision. Your way.
Not covered for vision? Get an individual plan, customized for you – including where you want to use it: at the doctor, in a retail location, or even online.