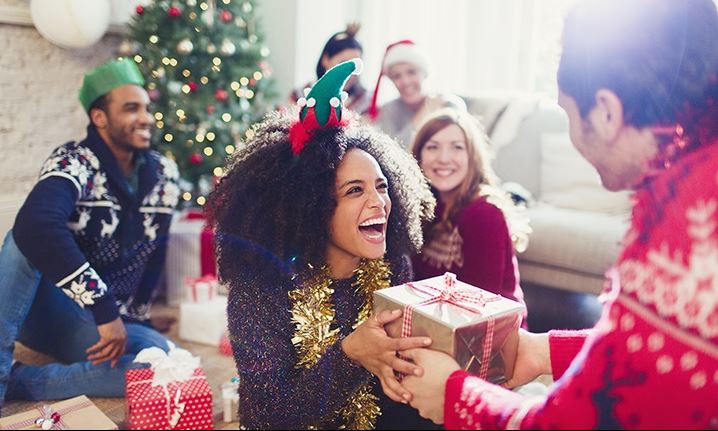 This holiday season is a time to give thanks to family, friends and so much more. The gift of vision is one we should never take for granted, and because our eyes give us the ability to enjoy the holidays in many ways, here are five reasons you should be thanking your eyes this holiday season.
The holidays seem to arrive quicker and quicker with each passing year. And by the time the season is here, we are rushed to get things done, forgetting to slow down and enjoy them. We also forget what allows us to get things done with such ease. Our eyes play one of the biggest roles in throwing the mother-in-law-approved dinner, baking the family-favorite recipe and so much more. So, considering the holiday season of thanks is here, let's give our eyes some credit. Here are the top five things you can be grateful to your eyes for:
For being ready to go 24/7. No warm up, no coffee. While other parts of our body take time to reach their full potential in the mornings, our eyes are at their peak the moment they open. Although, don't be fooled, our eyelids are not controlled by the same muscles. This can make some mornings harder than others to get those eyelids up and moving. But once they do, you can always count on your eyes being ready to go.
For being the ultimate matchmaker. According to Medical News Today, our eyes will dilate in response to the feeling of attraction. Regulated by the autonomic nervous system, the same system that is responsible for goosebumps, increased heart rate and other sensations, a dilating pupil can say a lot about how you and your significant other is feeling. Love is in the air this holiday season, so you can thank your eyes for the extra hint on whether your lover is on the same page.
For capturing the memories you don't have a camera for. Did you know that, on average, our eyes see 24 million different images in a lifetime? That's like a photo album of 24 million pictures depicting your life adventures, trials and successes over the course of your life. This contributes to the vivid memories you have as a kid and what makes reminiscing so enjoyable and realistic, "as if it was just yesterday."
For being one of the smallest but strongest muscles in our body. Overall, eyes are impressive. Did you know that with proper treatment your eyes can heal within 48 hours from a corneal scratch? Also, 80% of vision problems are avoidable or at least curable.
For being so unique. Our eyes are one in a million. Did you know that you can detect 240 unique features in the iris to establish identity? Compare this to the 60 to 70 points of reference analyzed in fingerprints. This means that the chance of mistaking someone's identity is far less common utilizing the iris than a fingerprint.
If you are looking for a way to give the gift of vision, we encourage you to consider giving the gift of sight to a family member or friend. Here are some quotes about why the gift of sight program might be something to give a friend or family member:
"As a mother and knowing that my son does not have vision insurance, I felt it necessary to purchase the plan for him." – Sherrill Huddleston, CA
"I love my own VSP plan, originally came to VSP through an employer benefit, then when company changed vision plans, chose to purchase own VSP separately because it is superior to the one offered. Then went to VSP when my friend needed a vision plan." – Lissa Redshaw, FL
"My niece was raised by me and I know she has issue with her sight. I wanted to make sure she takes good care of her eyesight and since she's a full-time student I wanted to pay for her insurance" – Claudia Atherton, OR
Your vision. Your way.
Not covered for vision? Get an individual plan, customized for you – including where you want to use it: at the doctor, in a retail location, or even online.