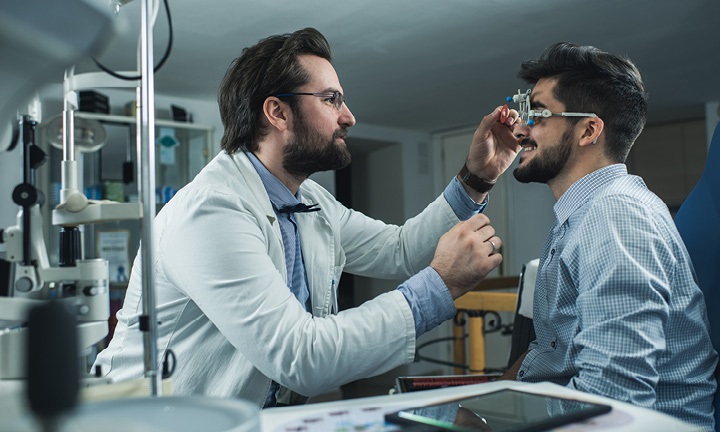 While many people get their vision benefits through an employer, a growing number of people rely on Individual Vision Plans to meet their needs when they retire, start their own business, or find themselves without coverage. Is there a difference between these plans? Yes! But both options provide access to great care and savings on eye wear. Let's take a look.
Finding vision coverage through individual and employer-based plans
Vision insurance is key to maintaining good eye health, as annual eye exams may detect early warning signs of various health conditions. How can you access vision coverage? Some people have the option to enroll in vision coverage through their employer or employer sponsored exchange. It's important to review your benefits each year during Open Enrollment to make sure you've got the coverage you need for you and your family. However, for retirees, or those in-between jobs, an Individual Vision Plan is ideal. You may also need an Individual Vision Plan if you're self-employed or work part-time for an employer that doesn't offer vision coverage.
Paying for your vision plan
Through VSP, you can pay for an Individual Vision Plan as a total annual rate, or you can break your annual rate into 12 monthly installments. With VSP Individual Vision Plans the payment comes directly from your bank account. Premiums are usually lower with employer plans because employers subsidize some or even all the cost. With an Individual Vision Plan you're responsible for premium costs. Continuing your coverage is easy through both individual and employer plans. VSP Individual Vision Plans automatically renew each year, with an advance reminder, in case you want to change something.

Discovering your doctor network
With VSP, you'll find convenient locations with eye doctors that meet our high standards. VSP has the largest independent network of eye doctors in the country, so you're sure to find qualified eye doctors near you.
Your vision. Your way.
Not covered for vision? Get an individual plan, customized for you – including where you want to use it: at the doctor, in a retail location, or even online.