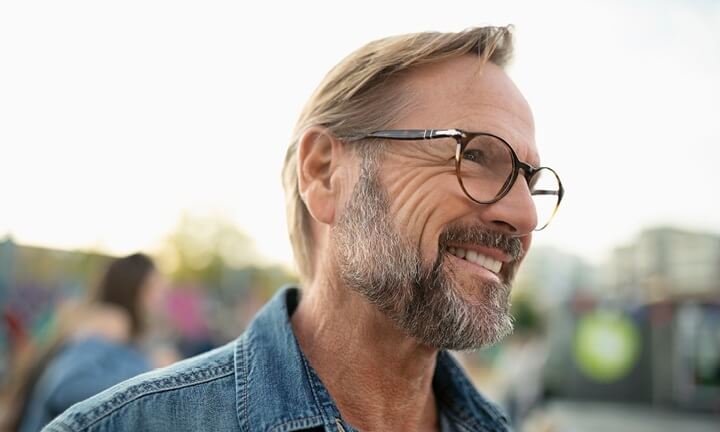 Not everybody is in a position to receive vision insurance through their employer, the way many Americans are covered. That's why we designed the VSP Individual Vision Plan just for individuals and their families. Now vision insurance is available and affordable for you, your neighbors and everyone else—just the way it ought to be.
Putting the power in your hands
Group vision insurance plans have long made vision coverage accessible for some people, but not affordable or realistic for the greater population. When you enroll in a VSP Individual Vision Plan, you not only safeguard one of your most precious assets (your eyes) but you also receive customizable coverage based on your needs.
Each Individual Vision Plan includes:
Annual comprehensive eye exams—With VSP Individual and Family Plans, an annual examination of your eyes is completely covered by your plan after a $15 copay. Your eye exam is the most important part of maintaining your vision and the health of your eyes, and even detecting early signs of other chronic health problems, like diabetes and high blood pressure.
Prescription glasses—Every year, you're eligible for a new pair of prescription frames. This is extremely useful, not just to keep up on the latest fashion trends but also if your vision prescription changes frequently. You're given a set spending limit of $120 per year, and VSP provides additional discounts on some of the top brands on the market.
Prescription lenses—Now that you've got the style you like, it's time to optimize your vision correction too. The actual prescription lenses of your eyeglasses are covered in full after a $25 copay, regardless of your vision needs. This includes single vision, bi- and trifocals, and even lightweight, impact-resistant polycarbonate lenses. Now you can look and see your best, one of life's most satisfying combinations.
Contact lenses—Depending on the plan you select, contact lenses are either covered in addition to or instead of your prescription frames up to $120. When you choose contacts over glasses, it is even possible to apply your spending limit to the contact lens exam and fitting that would otherwise be an out-of-pocket cost.
Extra savings, discounts, and deals—If you're not satisfied with one pair of glasses per year, you'll still receive 20% off all extra pairs of glasses. That includes those designer sunglasses you've had your eye on for some time now (we like the classic aviator look). You may have also heard about other lens enhancements, like progressive and transitional lenses and coatings that help prevent glare and scratching. These are all offered to you at a 20–25% discounted rate.
No matter how you look at it, a VSP Individual Plan gives you the vision insurance you need, while also providing you with optimal flexibility to get the most benefit from your plan. Use your VSP Individual Plan to schedule an eye exam with your doctor. If you don't have vision insurance, find out how VSP can help you save on your next eye exam or pair of glasses.
Your vision. Your way.
Not covered for vision? Get an individual plan, customized for you – including where you want to use it: at the doctor, in a retail location, or even online.