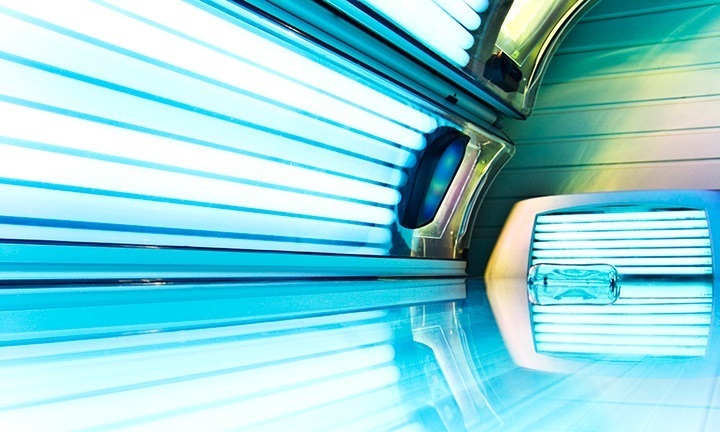 When it comes to indoor tanning, you've probably heard about the risks it can cause to your skin, but did you know it can be just as damaging to your eyes? According to the American Academy of Ophthalmology, when you visit an indoor tanning bed, UV levels are 100 times higher than when you're in the sun.
The strength of these types of UV rays can cause serious damage to the outside and inside structures of your eyes and eyelids. The main concern is the development of cataracts and cancer in the middle layer of tissue under the white of your eyes.
So what do you do to protect yourself? Here are a few tips:
Avoid Indoor Tanning
The best thing to do is stop indoor tanning altogether, that way you avoid any eye problems or skin problems in the future. If you continue to do indoor tanning, make sure you wear some type of eye protection while in the tanning bed.
Wear Sunglasses
When you're outside, don't forget to throw on some trendy sunglasses to protect your eyes from the natural UV rays coming from the sun.
Get an Eye Exam
Go the extra step and get a comprehensive eye exam from your VSP® eye doctor. When you visit your eye doctor, not only will they perform a routine eye exam, they can also check for early signs of eye diseases like cataracts, glaucoma, and macular degeneration. If any of the time spent in the sun has been damaging to your eyes, an eye doctor can help you determine a treatment plan.
If you're in need of an eye exam and don't have vision insurance, look at our plan page to find a plan that fits your vision care needs.
Your vision. Your way.
Not covered for vision? Get an individual plan, customized for you – including where you want to use it: at the doctor, in a retail location, or even online.