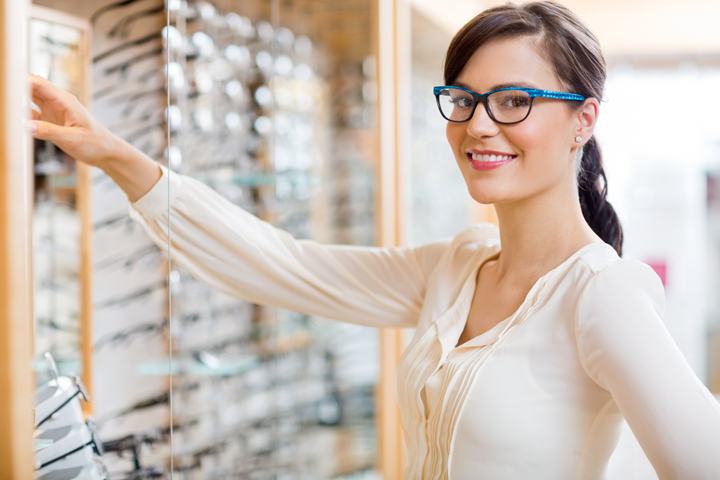 Fashion can add up. However there is one item you can get insurance for! Your eye wear. Complete your outfit and "insure" your look like I did with affordable individual vision care insurance from VSP Individual Vision Plans.
I have been wearing glasses since I was 8 years old. Although my parents paid for them my whole life things are a little different now as an adult. Every time I go to the eye doctor, I'm the one that has to pay for it and well, that can add up! Between glasses, vision exam and more one visit will cost you a pretty penny. Since most health insurance plans don't cover eye exams and glasses the price tag can be a faux paux for most wallets. VSP Individual Vision Plans, offered by VSP Vision Care, is premium individual vision insurance at a seriously affordable cost. Not only is the monthly premium fantastic but it has the Lowest out of pocket cost of any vision plan around .
Sure,saving money is fun but VSP gives you access to a large selection of frames from classic styles to trendy (including dozens of top brand names like bebe), so you can find one that fits your personality and your sense of style. The Best part of VSP Individual Vision Plans, is that individual vision insurance benefits can be purchased directly for you, or as a gift for someone else with plans starting under $18 per month. VSP Individual Vision Plans vision insurance is so affordable that you can buy it for yourself or even give it as a gift to someone else. VSP Individual Vision Plans Vision Care is the nation's largest not-for-profit vision care company and they offers high-quality, affordable individual vision plans that are available in most states.
VSP Individual Vision Plans coverage includes:
An eye exam with a low co-payment
Allowances for glasses or contacts lens enhancements
Lowest out-of-pocket cost in vision care with a typical annual savings of more than $200
100% satisfaction guaranteed
34,000 doctors in convenient locations makes VSP Individual Vision Plans the largest doctor network in the industry
Adding that special fashion accessory has never been easier. Just because you wear glasses doesn't mean you can't make it look good and best of all affordable!
Fashion doesn't have to be expensive and now get your look covered with VSP Individual Vision Plans!
Your vision. Your way.
Not covered for vision? Get an individual plan, customized for you – including where you want to use it: at the doctor, in a retail location, or even online.