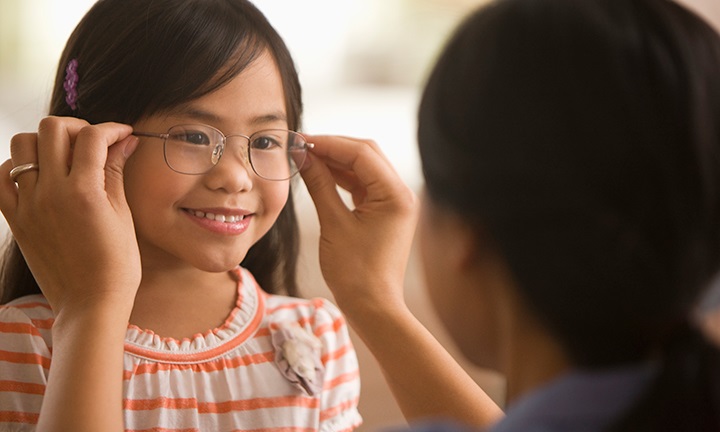 Have you ever had a love/hate relationship with something you know you should love full-heartedly? Eye exams can be that way for some people. We know in our hearts that these time-consuming, less-fun errands are very necessary. To help you fall head over heels, we have compiled a few reasons why you should LOVE an eye exam.
Reason 1 to Love an Eye Exam: Your eye doctor went to optometry school so that you didn't have to.
Imagine if you had to care for your eyesight on your own? Would you know what signs to look for when it comes to detecting major diseases? The difference between healthy or damaged blood vessels in your eyes? Thankfully, VSP network eye doctors took the time studying, testing, and training to do just that. There are a number of things we may not notice about our eyes as the years go by. For example, you might not realize that you need a stronger prescription for your eyes. Annual comprehensive eye exams are crucial to detecting the things you cannot see or feel.
Reason 2 to Love an Eye Exam: Eye exams can signal other, more serious, health conditions.
If not for the love of eyesight, do it for the love of having virtuous overall health. Receiving an eye exam can increase the chance of doctors catching like high cholesterol and blood pressure, diabetes, and even some types of cancer. Dilation can bring to light important changes in the eyes that can be related to serious health conditions like the ones listed above.
Reason 3 to Love an Eye Exam: Vision health is decreasing.
Vision health is becoming a growing concern for individuals of all ages as technology continues to consume people more and more.
Reason 4 to Love an Eye Exam: An eye exam could change your life.
You know the saying, "I didn't know what I had until it was gone"? Let this not be the case for your vision. Even the simplest change in your eyes, if caught early, can prevent a whole slew of eye-related issuesin your future. Like we mentioned above, eye exams do a lot more than just tell you whether you need glasses or not. You won't regret taking the time to care for your eyes.
Now that your perspective on eye exams may have changed, it's time to make things official. If you haven't had your annual eye exam , make a date out of it. Schedule an appointment with your eye doctor today or find one in your area if you don't have one already.
Your vision. Your way.
Not covered for vision? Get an individual plan, customized for you – including where you want to use it: at the doctor, in a retail location, or even online.