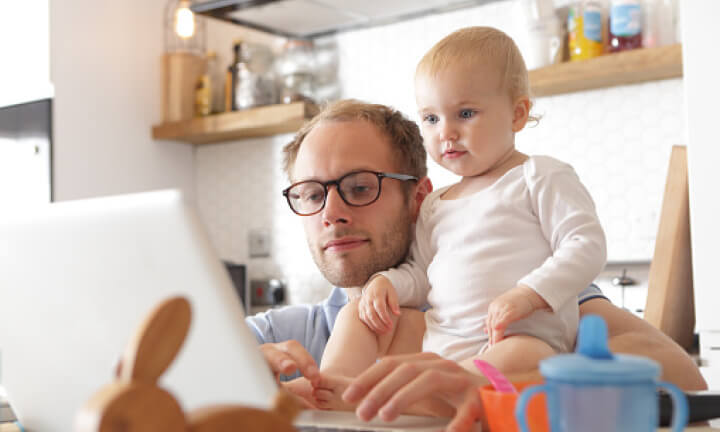 Job loss can be very stressful. And while many factors of job loss may seem hard to manage, there are still things within your control. One of the most important things within your control while you're unemployed is insurance. For most, insurance has been covered by their employer and required little thought except during annual enrollment. But, when you're unemployed, you are responsible for researching and purchasing your own insurance. This is why it's important to pay extra attention to the price, coverage, and benefits of your insurance options while unemployed.
Why do I need insurance?
The question of "Why do I need insurance?" may seem like a simple one to answer. But there is a lot more to be considered when you're unemployed. For example, money can be tight after job loss and this can make some question whether or not it's really necessary to sign up for vision or dental insurance. In reality however, having the right vision and dental insurance can often save you more money than you spend.
For example, what would happen if you or someone in your family begins to experience changes in vision or an achy tooth after you've experienced job loss? Would you be able to pay for that type of a procedure out of your own pocket? Or would you need insurance to help you mitigate some of those costs? Unexpected problems are no time to learn the hard way that a vision plan or dental insurance can actually save you money while keeping you and your family healthy.
What are my options if I need insurance?
It's true that there are a lot of different options available for those looking to get an individual vision or dental insurance plan when you need insurance. And having to choose between the many different options can seem overwhelming. But VSP has made it simple for people who have lost their jobs to find and pay for the right vision plan, starting with our job loss and needing insurance page. Resources like this will help you find the vision insurance you need to help keep you and your family healthy through job loss.
Overall, it is important that you have health, vision, and dental insurance in order to create security for you and your family. Don't let your family go too long without being adequately covered. With several plans to choose from, starting at just $13 a month, VSP Individual Vision insurance plans can help get you and your family covered.
Your vision. Your way.
Not covered for vision? Get an individual plan, customized for you – including where you want to use it: at the doctor, in a retail location, or even online.