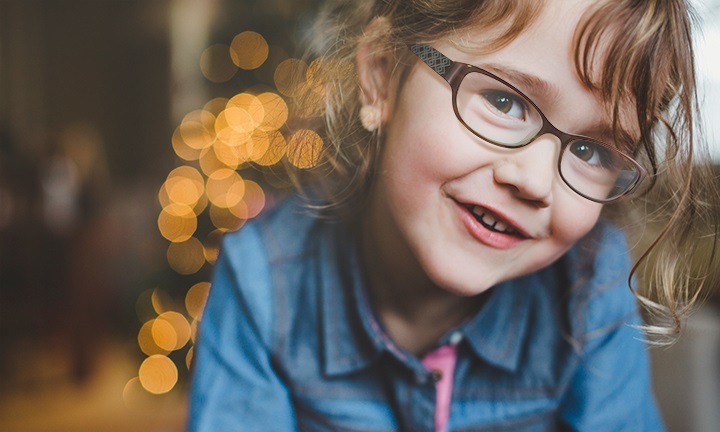 There's no doubt. All five senses are important. But there's one sense in particular that's especially important—the ability to see. Vision is at the center of your everyday experience and protecting your eyes makes for the best possible quality of life. That's where we come in.
Understanding the purpose of vision insurance
You vision changes constantly, so a lifetime of flawless vision is not guaranteed just because you had perfect eyesight as a child. Only about 35% of adults in the United States have 20/20 vision without any kind of corrective surgery or prescription lenses. Many of those same individuals go on to experience some form of vision loss as they grow older.
But it's not just all about your vision. Vision insurance is a preventative measure for your physical health as well. Regular eye exams may catch chronic health conditions like diabetes and high blood pressure before your regular doctor does—and before they become a problem.
Comparing costs
It's pretty simple. With a VSP Individual Plan, you should expect to pay about $17 a month as a premium. Depending on the plan, you may have to pay a $15 copay when you have your annual eye exam.
Without vision insurance, a single eye exam could cost more than $150 and you will easily pay more than $200 for a new pair of prescription glasses. Follow-up visits to the eye doctor could be just as costly. Vision insurance not only makes your eye care more consistent, but more affordable too.
It's all a part of the plan
When you know what's included in a VSP Individual Plan seeing the benefit is easy.
Annual eye exam
Access to prescription lenses
Set allowance for new glasses and contact lenses
Extensive doctor network
Discounts on designer brands
Exclusive network access
Do you remember before when you didn't have access to a network of 29,000 eye care professionals nationwide? Now you won't. VSP has one of the largest eye doctor networks and highest quality standards in the country. So whether you're in Oshkosh, Wisconsin; Tucson, Arizona; or Wilmington, Delaware, you'll find a trustworthy optometrist to care for the health of your eyes.
Things are looking up
The next time you find yourself asking, "is vision insurance worth it," don't fret. Now you know the health of your eyes is an integral part of your overall health and should never be overlooked.
Use your VSP Individual Plan to schedule an eye exam with your doctor. If you don't have vision insurance, find out how VSP can help you save on your next eye exam or pair of glasses.
Your vision. Your way.
Not covered for vision? Get an individual plan, customized for you – including where you want to use it: at the doctor, in a retail location, or even online.