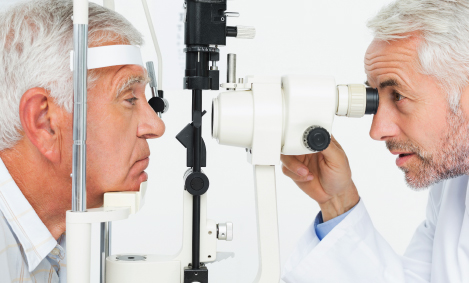 Ahh, retirement. The thing you've looked forward to for years is finally here. Bring on the new hobbies, weekend trips with family, and the right to wear slippers indefinitely. Before starting on the master plan for your around-the-world sailing trip, take a moment to understand your vision coverage for the years ahead. You don't want to miss the boat.
Continuing your vision coverage into retirement
Upon retiring, you may have the option to continue your employer-sponsored health coverage through COBRA for 18 months beyond your retirement. If you are already enrolled in a Premier Vision Plan from VSP and choose COBRA coverage, you can continue that coverage for the entire 18 months following your retirement.
Otherwise, you'll have a short period of time to enroll in one of VSP's vision plans. Even if you have never had vision insurance during your entire career, you may want to consider enrolling. Everybody's vision changes over time, and your eyes will thank you if you ever need prescription lenses.
Explaining your plan options
When it comes to vision insurance coverage from VSP, you have two types of plans: Basic and Premier. The Basic Plan is provided to you at a lower monthly premium than the Premier Plan, but as you might imagine, with fewer benefits. The Premier Plan, while costing more, provides more comprehensive vision coverage.
View the monthly premiums for both plans here.
Specific plan benefits
Coverage provided depends entirely on your needs and your budget.
Retiree Basic Vision Plan

Annual eye exam ($10.00 Copay)
Prescription glasses annually ($25.00 Copay)

Lenses covered in full
Frames up to $75 retail

Contacts—or apply your $110 allowance toward contact lenses and the fitting exam

Retiree Premier Vision Plan

Annual eye exam ($10.00 Copay)
Prescription glasses annually ($25.00 Copay)

Lenses covered in full
Frames up to $200 retail
Costco frames up to $110 retail

Contacts—or apply your $200 allowance toward contact lenses and the fitting exam
Both plans include additional savings on corrective surgery and contact lenses:
Laser vision correction discounts

Average 15% discount from contracted VSP care facilities

Contacts

15% discount on contact lens exam (fitting and evaluation)
Enrollment
Regardless of which plan you choose, there are only two ways to enroll in VSP vision insurance: immediately following a qualifying event and during Open Enrollment Period. Qualifying events include things like a change in marital status or a death affecting the plan's details.
When you retire, you'll have 60 days to enroll in the plan best suited to your vision care needs. You do not have to wait until Open Enrollment because retirement is classified as one of these special qualifying events. But if you miss this window of time, you'll have to wait until the next Open Enrollment to gain coverage.
In most states, Open Enrollment takes place sometime between October and December and lasts for an entire month. Coverage then starts on the first of January the following year.
Use your VSP Individual Plan to schedule an eye exam with your doctor. If you don't have vision insurance, find out how VSP can help you save on your next eye exam or pair of glasses.
Your vision. Your way.
Not covered for vision? Get an individual plan, customized for you – including where you want to use it: at the doctor, in a retail location, or even online.