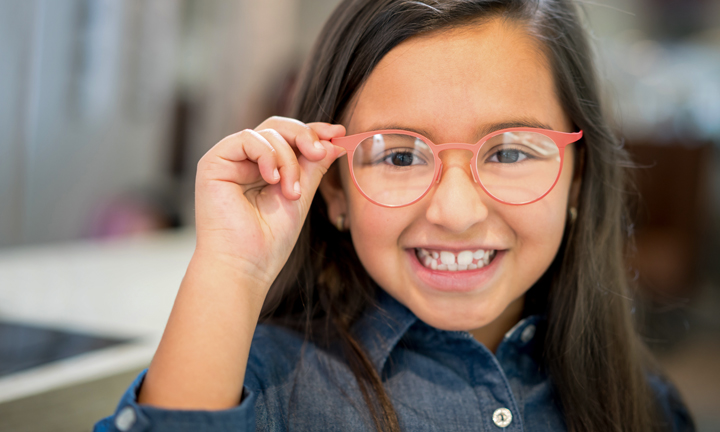 Vision insurance matters. Designed to help cover the costs of routine eye exams as well as offer discounted rates on vision correction, vision insurance has many benefits for eye health and overall wellness. Not having vision insurance can cost you, in more ways than just your wallet.
Let's look at the benefits of vision insurance and how having vision insurance helps you to avoid some serious health risks.
What is vision insurance?
Vision insurance is a term used to describe a health coverage plan with a vision benefit. It is designed to specifically cover vision concerns to help cover the costs of routine eye exams. A vision plan typically also offers discounted rates on corrective glasses and contact lenses. Most vision insurance plans put their focus on preventive care by covering most of the cost of your eye exam visit, leaving you with a small copayment instead of the full exam cost.
Benefits of vision insurance
There's some basic savings that are a benefit of a vision insurance plan. For example, the out-of-pocket cost of an annual vision exam can range from $75–150 for most locations. Glasses including frames, lenses and lens upgrades can cost about $224 to $322 for a mid-range pair. But with many vision plans — including — premiums are low enough to save you hundreds of dollars each year.
In addition to cost savings, vision insurance helps you to stay on top of your eye health and other markers of overall health. During your vision exam, you'll be screened for eye diseases. Eye exams may also detect signs of other serious health conditions.
Risks of not having vision insurance
Let's look at the risks to your eye health — and your wallet — of not having vision insurance. As mentioned above, paying out of pocket for exams and corrective glasses or contacts can add up quickly. The savings alone are a good reason to have vision insurance — it may save you hundreds of dollars in the short term and thousands over the long term.
The biggest danger of not having vision insurance is this: without regular eye exams, several serious health issues may go undetected. Eye exams check for glaucoma, cataracts and the overall health of your eyes. Discovering these problems early can make treatment simpler and even prevent blindness.
Beyond vision health, eye exams play an important role in your overall health. During eye exams, your eye doctor can detect signs of other non-vision-related health issues, such as diabetes and hypertension. Undiagnosed hypertension and diabetes can not only lead to serious full-body health issues, but may also lead to eye damage and potentially vision loss.
Other risks of not having vision insurance
If you wear contact lenses, you know that it's a major inconvenience to run out of contacts or to need a new set at exactly the wrong time. With VSP vision insurance, you can easily have contacts shipped and ready for you on a schedule or even on short notice. VSP Individual Vision Plans have contact lens allowances so that you can correct your vision in the way that suits you best.
And if you've ever considered LASIK surgery for vision correction, you know that it can be pricey. VSP members have access to a discount and a list of well-regarded eye doctors who can perform the service.
Vision insurance conclusion
The risks of not having vision insurance should be clear. Remove your risk and get access to reliable vision care, plus the ability to detect more serious problems. You'll have access to a huge network of eye doctors all over the country. Plus, you'll almost certainly save money! Vision insurance is an essential part of your total health coverage.
Is vision insurance worth it? When it comes to total eye health, absolutely. VSP has everything for complete vision health, including vision correction allowances, preventative health screenings, annual eye exams and more. With providers across the country, it's easy to find a location near you. Get started today with our Vision Plan Wizard to find the plan that's right for you and your family.
Your vision. Your way.
Not covered for vision? Get an individual plan, customized for you – including where you want to use it: at the doctor, in a retail location, or even online.