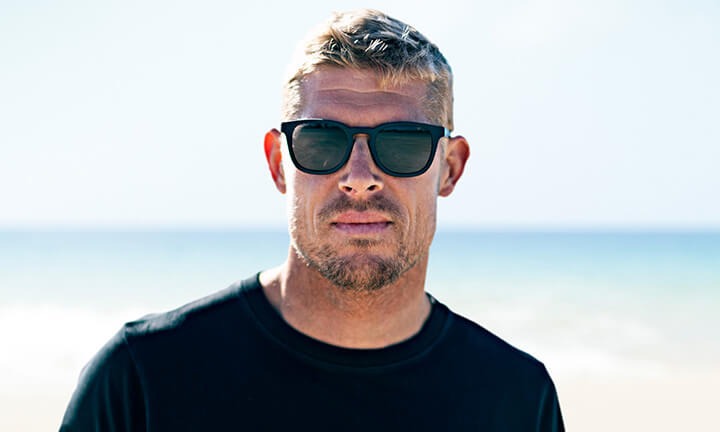 Did you know there are an estimated 100,000 sports-related eye injuries every year, with over 13,000 leading to permanent vision damage1? It's so important to keep your vision protected and safe all year round. April is Sports Eye Safety month and we'd love to show you how easy it can be to make sure your "windows on the world" keep seeing clearly and safely.
The History of Sports Eye Safety
If you thought that safety glasses are a thing of recent history, you might be interested to know that protecting one's eyes goes back—way back. It starts as early as 1200 B.C. in the sport of fencing, according to this AAO article on sports eye protection through history.2 Eye protection didn't have a noteworthy update until the late 1800s with the baseball catcher's mask, using a hard mesh to protect rather than a transparent lens.
Lenses and goggles for sport protection only showed up en masse in the 1960s with skiing goggles, allowing clear vision while protecting eyes from sun, wind, and potential projectiles. Fast forward to today, with a wide variety of sport-specific, stylish options.
Protecting Your Eyes Is the Priority!
Preventing eye injuries begins one step before donning safety glasses, with something you might not expect: corrective eyewear. Simply by correcting your vision, you are giving yourself the best chance to see a problem before it happens — whether that's an incoming ball or a trip-hazard on the ground — and respond appropriately, before any injury occurs. Of course your regular specs (and definitely not your contacts alone!) are not a safety solution for outdoor sports or any high-risk activity. For those, you'll want to give your eyes the best appropriate gear for the task at hand.
Best Bets to Protect the Peepers
If you already wear contact lenses (or do not correct your vision), it's simple to get your eyes covered and protected for any activity. Shop around and pick up sport-specific safety glasses in outdoor shops or online retailers. Make sure they fit well and are comfortable enough to almost forget they're on so you have no problem wearing them every time you play.
For those who wear prescription glasses, you can buy safety shields that fit over your existing glasses. This is a simple solution that doesn't require purchasing another pair of prescriptions. Is sports a big part of your happiness? Fantastic. You're a great candidate for a second set of prescription glasses designed for your sport. Whether you choose lightweight running glasses, prescription ski goggles, or tough and durable eyewear for high-impact sports like basketball, you can be sure to get exactly what you need to see clearly and keep your eyes happily protected.
But Aren't My Regular Glasses or Sunglasses Enough?
The short answer is "no". While your prescription glasses and regular sunglasses can offer some protection during daily life, you should use specialized eye protection intended for the chosen sport or high-risk endeavour.
Eye Protection Only Works When You Wear It
As simple as good eye safety can be, it only works when you are comfortable enough to actually wear your protection. Physically comfortable and socially comfortable, too. Here are some tips to help you normalize taking good care of your vision.
Start early. If there are kids in your life, make sure they know how important it is to shield their eyes when outdoors, but particularly in any kind of ball-sports,

like baseball

or basketball. Wear your protection to set a great no-fuss example, too.
Clean is keen. Keep your safety glasses clean so you'll always be ready to pop them on when needed without extra hassle.
Be proudly protected. Playing sports and almost no one else is wearing eye protection? Make your decision simple and no big deal. Showing others how much it means (and how easy it is!) might give them incentive to pick up some eye protection of their own.
Have fun! Choose eye protection that shows off your sass, your personality, and your flair. You might not be able to see your safety glasses well while you have them on, but you might get a little competitive advantage if others are dazzled by your style while you play.
Looking Ahead: Protect Your Eyes With Vision Coverage
Don't have a VSP plan yet? No problem. Enroll online today and start by finding the right vision insurance plan for you. It's time to start anticipating the glow of summer's rays and the energetics of outdoor adventures. Make sure you are protecting your eyes for unobstructed vision for a healthy year ahead.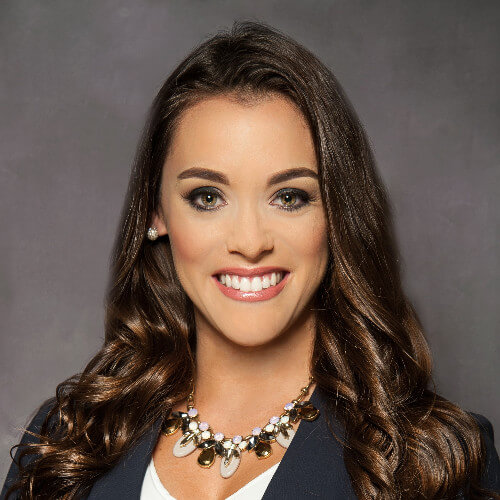 This article was reviewed by Dr. Gabriela Olivares from Ft. Lauderdale, FL. She shares regular information around eye health on her popular Instagram page.
Information received through VSP Vision Care's social media channels is for informational purposes only and does not constitute medical advice, medical recommendations, diagnosis or treatment. Always seek the advice of your physician or other qualified health provider with any questions you may have regarding a medical condition.
CITED SOURCES
[1] AAO. American Academy of Ophthalmology. Eye Health Observances. https://www.aao.org/newsroom/observances (Retrieved March 9, 2021).
[2] AAO. American Academy of Ophthalmology. Historical Moments in Sports Eye Protection. https://www.aao.org/eye-health/tips-prevention/sports-eye-protection-history (Retrieved March 9, 2021).

Article photo features frames from VSP's Dragon Upcycled Collection; Style is DR Finch LL-color 002 Matte Black/LL Smoke.
Your vision. Your way.
Not covered for vision? Get an individual plan, customized for you – including where you want to use it: at the doctor, in a retail location, or even online.