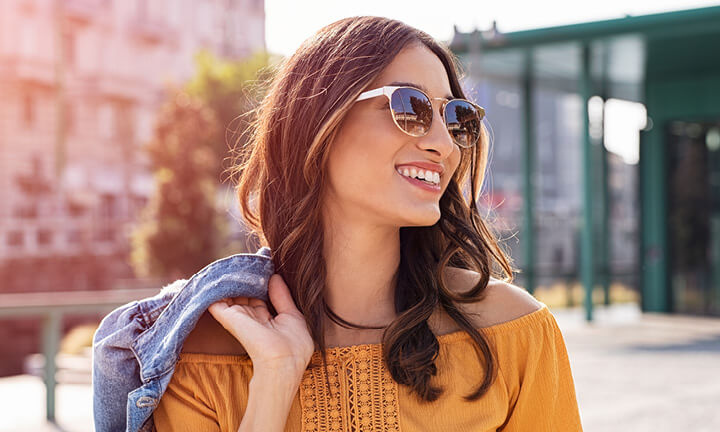 July 2020 Summer Fashion Trends
It's summer and the days are getting longer, warmer, and brighter which means there's even more reasons to pick a new pair of frames. Especially if you're wanting to make a statement while social distancing in the sun. We've partnered with our friends at Eyeconic to brighten your summer with the latest stylish sunglasses that span several decades of fashion.
Women's Sunglasses
Women's Sunglasses Trend 1: 60s Flower Child
Bring out your inner (and outer) flower child with groovy sunglasses that are sure to stand out when you're out. These Chloe sunglasses, for example, have been reimagined with a new luminous silhouette that features beveled, octagonal lenses with a diamond cut on the reverse side of each lens.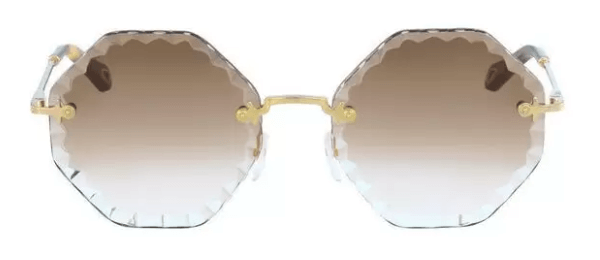 Women's Sunglasses Trend 2: 70s Disco
The 70s definitely had a look that was distinctly its own. Jazz up your Summer look with sunglasses that capture the spirit of the 70s. Aviator frames are a great choice, and this Salvatore Ferragamo rose gold frame takes it to the next level by incorporating a bold, "tattoo" style on the lenses.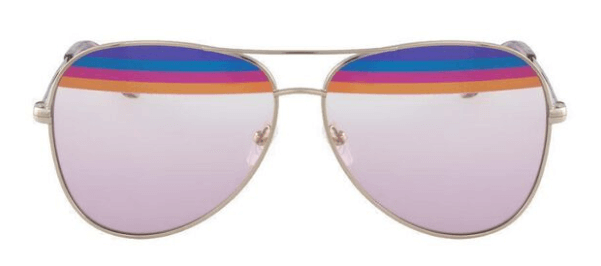 Women's Sunglasses Trend 3: 80s Bold Style
This Summer expect to see a lot of nods to the 80s. These Victoria Beckham sunglasses for example, can help make your style iconic and paparazzi-worthy. With an angular black frame and just the right amount of tint, you'll be sure to get a second, third, and fourth glance.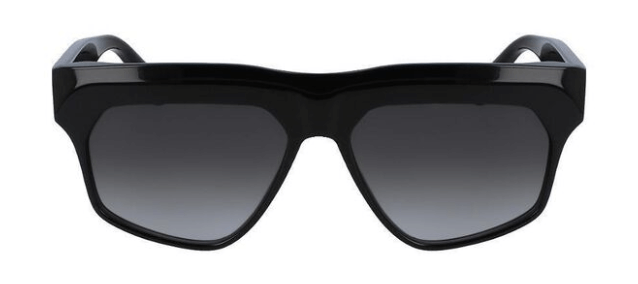 Women's Sunglasses Trend 4: 90s Skinny-tastic
The 90s are back! So why not update your summer look with a pair of frames that hearken back to a look that was effortless and alternative? These oval silhouette DKNY frames, for example, are on trend and still sophisticated enough for a night on the town.
Men's Sunglasses
Men's Sunglasses Trend 1: Classics with a twist
Here's the things about a classic look: it never goes out of style. And that's certainly true with these deep tortoise shell colored Paul Smith sunglasses. Masculine and individual, with 100% UV protected lenses, these sunglasses are sure to update any style.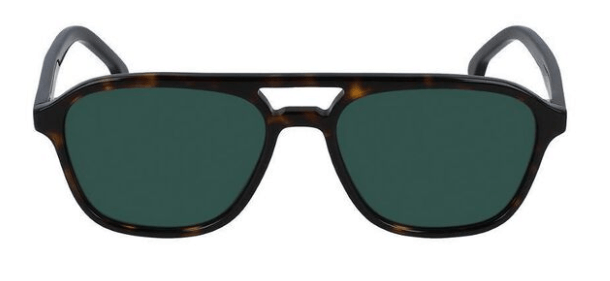 Men's Sunglasses Trend 2: Out of the box hues
Another summer trend for men is unusual colors. This retro-inspired Nautica men's frame, for example, features a primary color palette combined with bright hues and purposely mismatched rubberized temple tips. Perfect for the men who aren't afraid to test new fashion waters.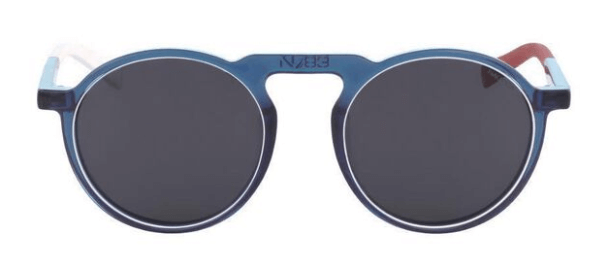 Men's Sunglasses Trend 3: Round metals
Round metal frames will continue to be a popular trend for men well into the summer months. These Salvatore Ferragamo frames, for example, reinterpret the classic shape and add an unmistakably modern flare that is sure to strike the right balance between tradition and trend.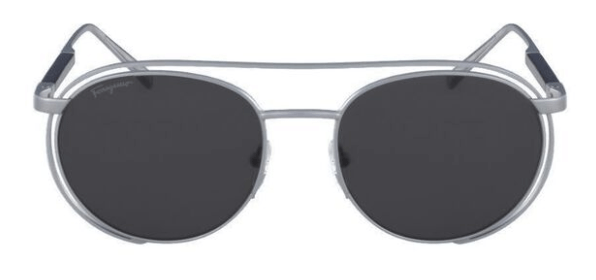 If you are interested in new sunglasses or frames, VSP Individual Vision Plans offer great savings and benefits can be used at Eyeconic.com to get these exact looks. Get a personalized vision insurance plan quote or call us at 800.785.0699 and let our experts help you find what you need.
Your vision. Your way.
Not covered for vision? Get an individual plan, customized for you – including where you want to use it: at the doctor, in a retail location, or even online.