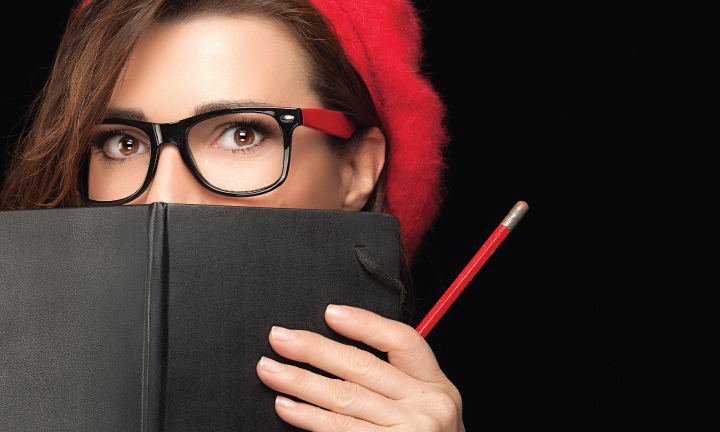 The good news … your eyes are better than those in their 40s. Bad news … you'll eventually be in your 40s; sorry for the reminder. You are at the peak of your career; family life is picking up and "me" time is a thing of the past. The last chore your thirty-and-thriving self has time for is an eye exam. But after the discussion we just had … it's vital an eye exam moves up on the priority list.
Eyes change as we age, just as the rest of our bodies do. And while most reason that this is just a way of life and getting glasses is "what you do" when you get older, there are many ways to prevent eye aging. Here are some tips to get you started.
Visit your eye doctor at least every two years
Something tells me you already know this. But did you know that it only takes one eye exam to prevent you from losing your sight? Good eyesight is something those who have 20/20 vision take for granted. Whatever the excuse, make it a priority to get your eyes checked at least every two years to prevent your eyes from getting worse as you age.
Reduce eyestrain to keep healthy eyes
Eyestrain is the most common reason for bad eyesight among people in this age category. Laptops, iPhones, tablets, Game Boys­—no … that's not right—iPads, and, honestly, fidget spinners are stressing our eyes out. There's no expectation that these gadgets will be disappearing anytime soon, so here is what you can do to keep your eyes sharp, while staying up-to-date.
Prevention tips for eyestrain:
Computer glasses: There are eyeglasses that are made specifically for working on a computer for long periods of time. See computer glasses options and use them when working long hours on a computer screen.
Keep blinking: Just make sure everyone at the office doesn't think you're flirting with them. This habit is especially useful for keeping good vision. The continuous blinking washes your eyes in therapeutic tears, keeping the eye lubricated with natural liquid.
Take 20 to keep your 20: Every 20 minutes take 20 seconds looking at something 20 feet away. Allow your eyes to take a break from the computer screen glare, which is the result of the screen being too dark or too bright.
Maintain a healthy diet
Not only is this good for your well-being in general, but maintaining a healthy diet is crucial for keeping your eyes healthy. Focus on foods rich in lutein like leafy greens and Zinc, which can be found in cheese, milk and poultry. The partner in crime to eating a healthy diet is staying active. An eye health study has proven that exercising frequently reduces the chances of developing age-related macular degeneration by up to 70%.
Being proactive about your health is something your later-self will thank you for, and having a plan that will support you as your eyes begin to age is a part of the process. There are many options when it comes to vision insurance. Find a eye doctor near you to get a screening scheduled and to talk about your coverage options.
Your vision. Your way.
Not covered for vision? Get an individual plan, customized for you – including where you want to use it: at the doctor, in a retail location, or even online.