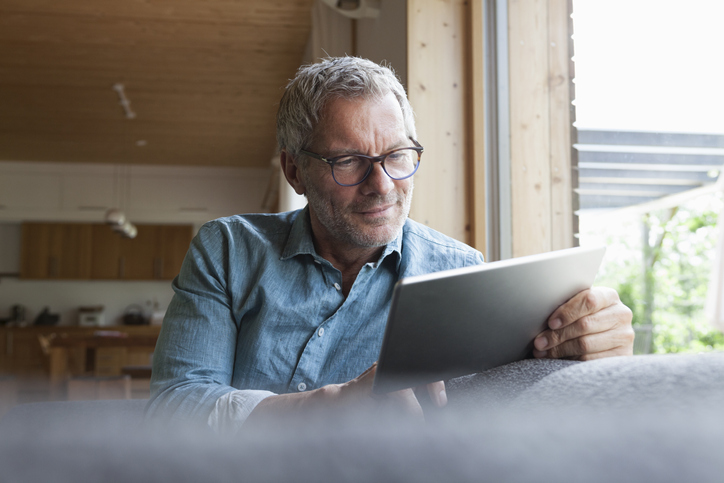 Your vision health is important. One of the best investments you can make in your long-term vision health is adding vision insurance to your health coverage. From needing glasses to detecting potential vision issues like glaucoma, there are many reasons to consider vision insurance. Today we're going to explore everything you need to know about vision insurance and how to find the perfect plan for you.
What Is Vision Insurance and How Does it Work?
Vision insurance is a specialized insurance plan that focuses on eye health and vision needs. Most plans will cover routine eye exams and assist with the purchase of corrective vision products such as glasses and contacts.
Vision insurance works much like other types of insurance coverage. Your plan will help cover vision care costs in exchange for a monthly premium. Your plan may be offered through a workplace group plan or you may choose to purchase an individual policy. VSP® offers a variety of plans that offer great coverage at affordable prices.
What Is the Difference Between Vision Insurance and Medical Insurance?
Vision insurance and medical insurance cover different aspects of your health. Much like how a dental plan provides specialized coverage for oral health, a vision plan focuses on providing specialized care for your eyes. Meanwhile, medical plans offer broad coverage for the rest of your body.
Most medical plans do not cover vision concerns unless there is a medical reason to see a doctor or if it is an emergency. Some examples of medical eye concerns are eye infections, floaters, eyelid styes, chronic dry eyes, glaucoma treatments and loss of vision caused by a medical condition of the eye. Standard medical insurance typically does not cover routine eye care or corrective lenses. Likewise, your vision plan will defer to your medical insurance for coverage in those medical situations. Looking for a VSP provider in your area? Find an eye doctor here.
Is Vision Insurance Worth It?
When determining whether enrolling in a vision plan is a necessary expense, remember to look at exactly what coverage you would receive. Vision plans do much more than just pay for glasses; they are necessary for preserving overall eye health. Even those with perfect vision should invest in a vision plan because it is wise to pursue preventive care and exams. A routine eye exam looks at total eye health and includes a plan to help your eyes stay healthy.
Regular eye exams can also help to address other medical concerns. If you have diabetes, eye exams help diagnose hypertension, which can damage blood vessels and cause a condition called diabetic retinopathy. This can cause vision issues or blindness if left untreated. Those with hypertension should go in for annual exams to monitor blood vessel health. Vision insurance is a necessary investment for overall health, especially for those with medical conditions that can affect eye health.
What Does Vision Insurance Cover?
A vision insurance plan will cover most eye health and vision needs; most importantly, routine eye exams are covered under insurance. The average eye exam without insurance can cost over $150, but with VSP insurance, copayments could be as low as $15. Your vision plan can also assist you in saving on the purchase prescription eyeglasses and contact lenses. Want to know more about VSP plan benefits? Check out our exciting vision plan benefits and savings.
What Does Vision Insurance Cost?
One of the things that might hinder you from enrolling in vision insurance is the cost. Luckily, there are many affordable vision insurance plans to choose from. VSP vision insurance plans can cost as little as $13 a month. This low monthly fee is a wise investment to help protect your eye health long term.
At VSP, your vision plan costs are straightforward. We provide cost information up front to help you make an informed decision. Our vision savings calculator can help you determine your coverage costs with ease.
How to Purchase a Vision Insurance Plan?
Purchasing a VSP vision insurance plan is simple. Our easy-to-use vision Plan Wizard tool provides customized plan options based on your answers to a few short questions. Basic vision and health questions will help us to suggest the plan that will best suit your needs.
You can also speak with a representative directly by calling 800.785.0699 or chat with us using our instant chat feature. We look forward to helping you find a vision plan that is perfect for your needs.
Vision Insurance FAQs
When it comes to vision insurance, a few common questions tend to arise. Read on to clear up any confusion you may still have about vision coverage.
Will major retailers, like Costco or Walmart, accept my plan?
Major retail optical centers — such as Costco, Walmart and other large chain vision kiosks — are not considered in-network for VSP vision plans. This does not mean we do not have providers in your area; VSP has the largest independent doctor network in the nation, so customers will have plenty of local provider options to choose from.
If you do choose to visit a location or provider who is not in network, you may still receive partial coverage for your visit. However, you will need to submit the claim yourself and you will likely not receive as much coverage as you would have if you had gone to an in-network provider.
Does vision insurance cover LASIK?
VSP offers plans that include the VSP Laser VisionCaresm Program benefit, which provides competitive offers from top LASIK providers. If you are considering LASIK, discuss it first with your eye doctor to ensure that you are a good candidate for the surgery. Your doctor can then refer you to a VSP-contracted center or surgeon in your area. Have more questions about VSP coverage? Check out our vision insurance FAQ page for more details.
All About VSP
VSP is one of the most popular vision coverage providers in the country; nearly 1 in 4 Americans has VSP coverage. Our large selection of providers and plan options provides plenty of flexibility to help you find a plan that works for you. From vision correction allowances to preventive health screenings and eye exams, VSP has everything you need for full-service vision coverage.
Explore plan options in your area today and find vision coverage that you and your family will love.
Your vision. Your way.
Not covered for vision? Get an individual plan, customized for you – including where you want to use it: at the doctor, in a retail location, or even online.