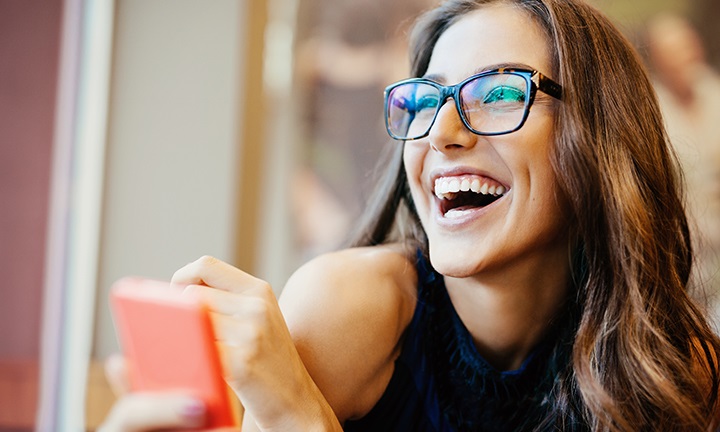 You've likely encountered copays when using health insurance to visit a family physician or urgent care facility. Likewise, you'll have copays when you see an eye doctor and use your vision insurance. Although copays are not new, there are a few common questions people typically ask about their vision plan copays. Here are the things you should know:
What is a copay?
When you visit an eye doctor, your vision copay is a fixed amount you pay for services. So when you get an eye exam, you pay a copay and your plan covers the rest. Your vision plan identifies what your copay is for vision services.
Why is a copay necessary?
Copays help you manage your budget by knowing ahead of time what you'll have to pay during your visit.

Are copays the same for all vision insurance plans?
Copays can differ with each plan. You'll typically find a copay for your exam, one for your glasses, and sometimes copays are associated with specific lens enhancements. That's why it's important to review your plan benefits.

What if I have other questions about copays or my plan?
Any time you have questions about your VSP® vision plan copays or your insurance plan in general, you can speak with our knowledgeable customer service team at 800.785.0699. Our service center is open Monday through Friday from 7a.m. to 7p.m. Central Time. We're happy to do what we can to help you make the most of your VSP vision insurance!
Individual Vision Plan members not only love the benefits of low copays, they're also happy about the frame coverage and provider network offered through their vision insurance plans. If you'd like to look at plans that are ideal for you and your family, visit our vision plan finder today.
Here's what VSP Direct members have to say:
"I work on computers every day, so to be able to get a pair of computer glasses and only have to pay the copay is excellent."
– D. Rimes
"My old insurance didn't cover enough for designer frames. But since I've had VSP, I can choose Gucci or Bebe and not go broke in the process."
– D. Fletcher
"There was a great selection of providers in our area, including one close to my house."
– M. Simmons
Your vision. Your way.
Not covered for vision? Get an individual plan, customized for you – including where you want to use it: at the doctor, in a retail location, or even online.