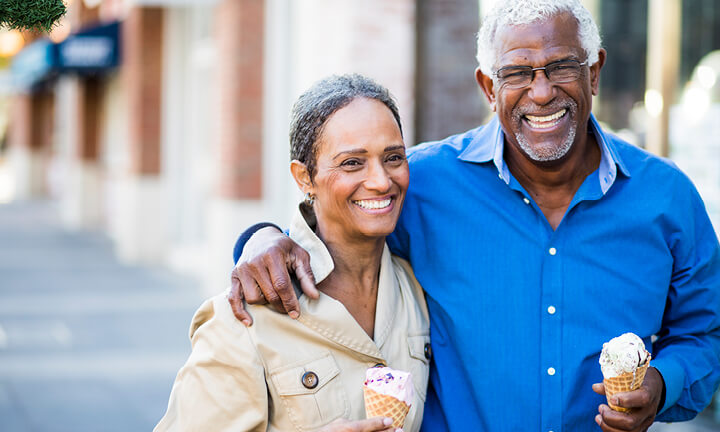 With an increasingly large number of employers providing vision insurance coverage as part of their group benefits packages, many people enter retirement not knowing much about the possibility of purchasing an individual vision insurance plan. Because of the confusion surrounding this, many choose either an insufficient plan or even no plan at all. This mistake, however, can potentially be physically and financially costly. Here are three reasons why those who entering retirement should consider securing an individual vision insurance plan after retirement.
Catch Eye Problems Early


As our bodies age, our eyes age with them. Because of this, by the age of 65, one in three Americans has some form of a vision-impairing eye condition. These conditions include macular degeneration, glaucoma, and cataracts.

Regular eye exams are important as they can often help catch problems before they develop into something more serious. A good rule of thumb is to see your eye doctor at least once a year. By having these regular visits, you can ensure the health of your aging eyes. And even if your eyes continue to be in great health, your eye doctor can also give you tips on how to maintain healthy eyes as you age.

Saving Money on Eye Care Costs with Vision Insurance


As mentioned above, you should expect to see an eye doctor regularly as you age. Between regular examinations, contact lenses, new eyeglasses, and any specialty needs, the cost of keeping your eyes healthy and vision clear can quickly grow. Unfortunately, original Medicare does not cover the costs of routine vision care. Having an affordable vision insurance plan can help you save money.

VSP Individual Vision Insurance Plans Can Be Purchased Any Time


Many employers continue to offer However, if your employer does not continue to offer you vision insurance benefits into retirement, VSP offers a wide variety of individual vision insurance plans starting as low as $13 a month. These plans offer benefits that cover most of your vision needs. You do not need to wait for a special enrollment period when getting a new vision plan with VSP. You can enroll at any time and your vision benefits begin the day after you enroll.
Even after retirement, there is still so much to see, do, and experience. By continuing to have individual vision insurance later in life, you can ensure to be aware of any developing vision issues and care for your eye health. And best of all? You can do it for an affordable price. Once you've completed your vision plan enrollment, keep your eyes open for dental insurance plan options from Guardian Direct®. Get the care your eyes and smile need with VSP.
Your vision. Your way.
Not covered for vision? Get an individual plan, customized for you – including where you want to use it: at the doctor, in a retail location, or even online.