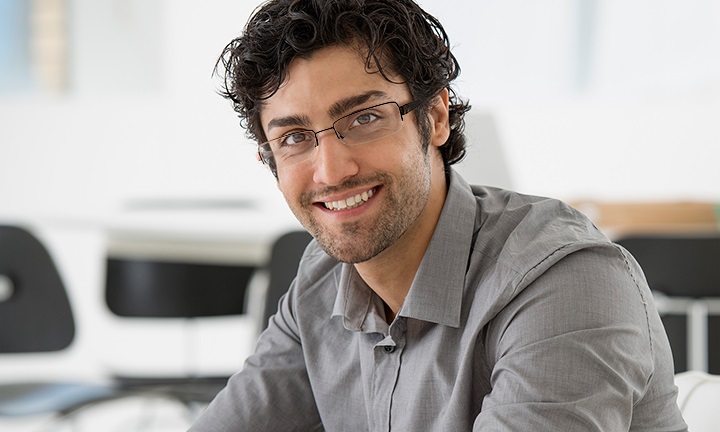 Benefiting from vision insurance should be simple. And it is. Especially since VSP, makes using your benefits effortless.
Vision coverage as an extension of your health coverage
People tend to think of their vision insurance as an "add-on" that's convenient to have if they can afford it. But it's important to understand vision insurance as a necessary reinforcement to your normal health coverage and to your overall health.
Your plan is not simply about trendy new frames and how well you see. Did you know with an eye exam, your eye doctor is able to check aspects of your overall health? Your eyes are the only place in your body that provide a clear view of your blood vessels, arteries, and a cranial nerve which can tell your doctor a lot about your health. So, when vision insurance works with your health insurance, you can enjoy a higher quality of life.
Quality plan benefits. Easy to use.
We've worked on our plan benefits for a long time to deliver the best to you. Every VSP Individual Vison Plan includes an annual eye exam, a frame allowance up to $150, and even savings on top eyewear brands.
Plus, a VSP network doctor is never far away, since your plan gives you immediate access to the largest network of independent eye doctors in the country.
You benefit. You save. Full stop.
VSP Individual Vision Plans are intended to be used — as much as possible. The more you use your plan, the more you and your eyes win, because with every gain, you save money.
Use your VSP Individual Vision Plan to schedule an eye exam with your doctor today. If you don't have vision insurance, find out how VSP can help you save on eye exams, contact lenses or eyeglasses.
Your vision. Your way.
Not covered for vision? Get an individual plan, customized for you – including where you want to use it: at the doctor, in a retail location, or even online.