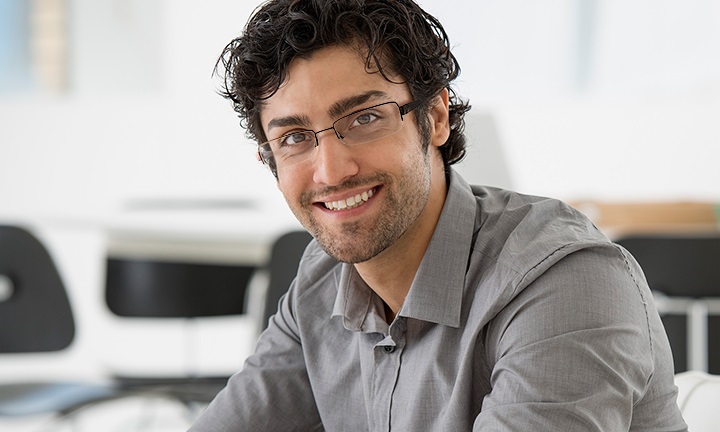 When to Use Your Vision Coverage
As we near the end of the year, it may be time to take advantage of your vision insurance benefits. The best part about vision insurance coverage with VSP is the simplicity. Your vision plan is about you, and making sure your eyes are healthy. The commonly asked questions below will help you learn more about your vision coverage plan.
When can I start using my VSP vision insurance?
Within five business days from enrolling in an annual plan and making your payment, you can start using your benefits.
Do I need an ID card to use my plan?
With a VSP Individual Vision Plan, your eye doctor will already have access to your coverage with your name alone. Your doctor's office and VSP work together for claims. You only pay the out-of-pocket difference.
How do I use my vision insurance benefits?
It's simple. Make an appointment with a VSP network eye doctor, get your eye exam, fill your prescription for frames or contact lenses, and that's it. You pay any copays or overages you might owe right on the spot, but VSP takes care of the rest.
How often can I see the eye doctor for a comprehensive eye exam?
If you have the VSP Individual Vision Plan, you're covered for a comprehensive eye exam and a new pair of glasses every 12 months.
How do I use my vision insurance plan to save money?
You'll always receive savings from walk-in prices. And that includes designer frames. So go to the doctor, get your eyes checked and pick the frames and lens enhancements that suit your vision needs.
Do I need to file any claims or be reimbursed for payments?
Any charges that are not covered by your plan are paid for at the doctor's office before you leave. And it's always an option for you to use funds from a Health Savings Account (HSA) for this purpose.
What if I have other questions about my frame allowance?
We're happy to help. To speak with VSP's customer service team, call 800-785-0699. Our service center is open Monday through Friday, from 7 a.m. to 7 p.m. Central Time.
What members are saying about VSP Individual Vision Plans
"My old insurance didn't cover enough for designer frames. But since I've had VSP, I can choose Gucci or bebe and not go broke in the process."
– D. Fletcher
"I work on computers every day, so to be able to get a pair of computer glasses and only have to pay the copay is excellent."
– D. Rimes
"There was a great selection of providers in our area, including one close to my house."
– M. Simmons
If you don't have vision insurance, find out how VSP can help you save on your next eye exam or pair of glasses.
Your vision. Your way.
Not covered for vision? Get an individual plan, customized for you – including where you want to use it: at the doctor, in a retail location, or even online.