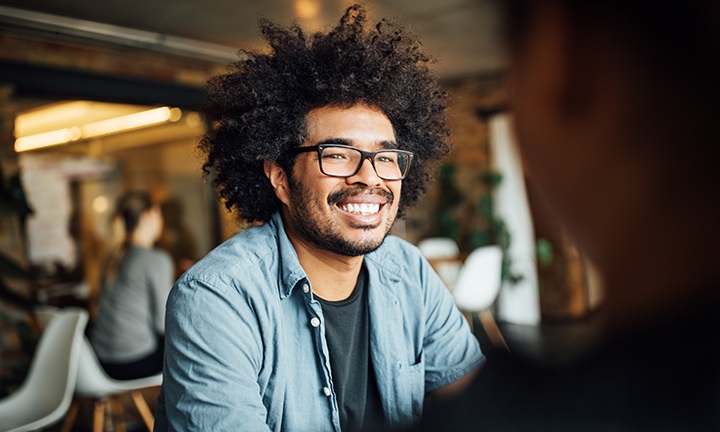 VSP Vision Care members are always curious about their eye health. They make sure to maintain coverage, go to the eye doctor regularly, and stay informed by asking great questions. In the second part of this two-part blog series, we're answering a few more of your commonly asked questions.
"How can I find a doctor near me?"
VSP has the largest network of independent doctors nationwide, so there's bound to be an eye doctor in your area. Use our "Find a Doctor" tool and fill in a few of your basic details, like your zip code, and click "Search." Voila! Your personalized list of doctors will be displayed right on your screen.
"How do I submit a claim?"
If you see an eye doctor within the VSP network, there are no claim forms to fill out - VSP takes care of that for you so you don't have to. Should you see a doctor outside of the VSP network, you can ask the provider to file the claim for you. If for some reason they do not, then you'll have to do so through VSP's website or by regular mail.
"Is it really important to wear safety glasses? Are there any risks involved?"
About 2,000 U.S. workers sustain job-related eye injuries each day, according to the National Institute for Occupational Safety and Health. Sixty percent of those injured could have prevented the inflicted damage by wearing protective eyewear.
The lenses of modern safety glasses and goggles are made from polycarbonates and other engineered plastics that are light, impact-resistant, and do not shatter like glass lenses do. As such, they protect your eyes from a variety of workplace and recreational hazards. Not every type of protective eyewear is suited for every task, so use common sense to protect your eyes from UV exposure, chemicals, foreign objects, and even infectious diseases depending on your activity.
"How often should I have an eye exam?"
It is recommended that you receive an eye exam once per year. That's why VSP vision insurance is designed to provide and cover the cost of a comprehensive eye exam annually for members.
In general, you shouldn't go longer than two years without an eye exam, as your vision changes slowly, but consistently over time. Your eye doctor may even recommend you have your eyes checked more frequently if you have a family history of eye-related problems, generally poor health, diabetes, or if you're taking particular medications that interfere with your vision.
"What are some steps I can take to improve my vision at night?"
Night vision naturally declines with age, but if you're having problems with seeing at night, having a comprehensive eye exam is your best option. A few fairly common conditions might be affecting your ability to see at night and your eye doctor will give you helpful suggestions to make it better.
For example, adding an anti-reflective coating to your prescription glasses will help reduce the glare and halos that disrupt your vision in the evenings. While driving, keep your lights on during dawn or at the beginning of dusk. Both will improve the visual contrast you see during the transition between night and day (or vice versa).
If you're still uncertain about any eye-related topics, then pose your question to the VSP team here and we'll happily answer it as quickly as possible.
Use your VSP Individual Vision Plan to schedule an eye exam with your doctor. If you don't have vision insurance, find out how VSP can help you save on your next eye exam or pair of glasses.
Your vision. Your way.
Not covered for vision? Get an individual plan, customized for you – including where you want to use it: at the doctor, in a retail location, or even online.