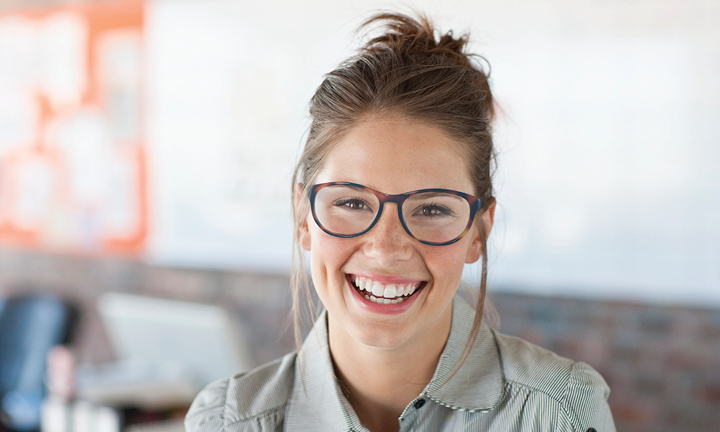 You have a beautiful pair of eyes. But they're fragile. We have the perfect vision insurance to protect them. When deciding on your coverage, find out why VSP Direct is the obvious choice.
You've only got one set of eyes—treat them well
Regardless of your age, current vision and physical health, the fact remains, you have one set of eyes. The sooner you tend to the long-term needs of your eyes, the more likely you'll avoid problems with your vision and health down the road. Even with impeccable vision, some conditions discovered during an eye exam could be affecting your physical health (like diabetes and high blood pressure).
Making eye-care affordable for you (Costs)
First of all, if you're employed full time, your employer might already provide VSP as one of your benefits. If you're uncertain, then simply contact your Human Resources (HR) department and ask. Vision insurance might be provided to you at no additional cost!
If you're retired or not employed with a full-time contract, don't worry, VSP individual plans are designed to be affordable—even on a budget.
In most states, an individual standard plan costs less than $15 a month, and the benefits you reap reach far beyond the costs. Type in your zip code here and find out.
Giving your eyes the best (benefits)
With each VSP vision plan, you receive…
Annual eye exam fully covered after $15 copay
Access to the VSP doctor network
$150 frame allowance on top brand eyeglasses
(and/or) $150 allowance for contact lenses*
Wide variety of discounts and savings
Save your excuses—and your money (savings)
In addition to your plan benefits, save money with exclusive discounts…
20% savings on additional glasses and sunglasses
Fixed discounted rates for lens enhancements
15% savings on contact lens fitting exams
Reduced prices on LASIK
$110 rebates on Bausch + Lomb® contact lenses
The numbers don't lie
If you're still trying to turn a blind eye…
1 in 5 Americans is enrolled in a VSP plan
Of the 80 million members, 95% of them are satisfied with their plan.
On average, members save $200 on their eye care beyond their plan costs
With 36,000 available eye doctors and vision care centers, VSP has the largest independent doctor network in the country
And all of this from the only not-for-profit vision insurance company. We hope the choice is clear; enroll online in a plan today.
Use your VSP Individual Plan to schedule an eye exam with your doctor. If you don't have vision insurance, find out how VSP can help you save on your next eye exam or pair of glasses.
*It depends on the specific plan you choose. See plan benefits for details.
Your vision. Your way.
Not covered for vision? Get an individual plan, customized for you – including where you want to use it: at the doctor, in a retail location, or even online.