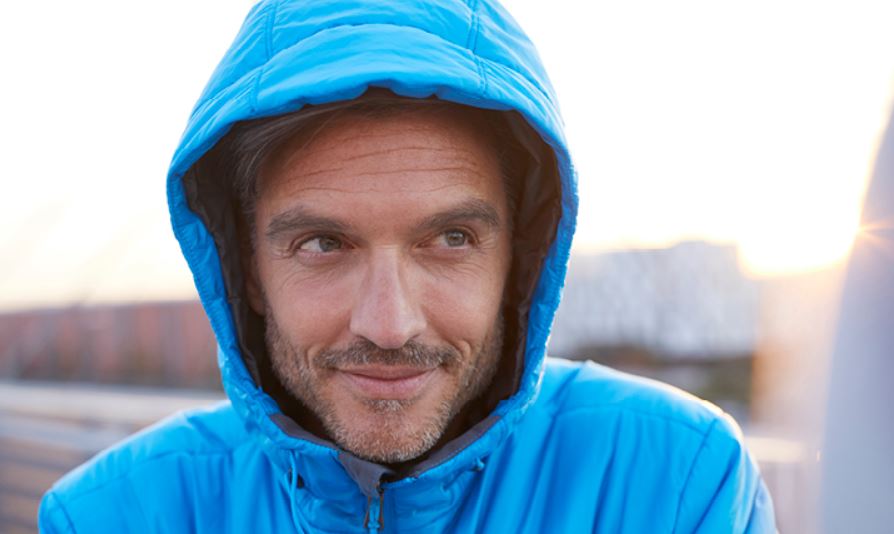 Anyone who wears contacts knows there may be discomfort that comes with colder weather. If you asked someone what wearing contacts in the winter feels like, they may compare it to rubbing sandpaper against their eyes. Harsh, cold, windy winter weather conditions can reduce the natural moisture created in your eyes, emitting the sensation that something is in your eye, but in fact there isn't.
There are a handful of things you can do to prevent dry eye in the winter. Here are five tips on how contact wearers can care for their eyes in winter:
Wearing Contacts in Winter Tip 1: Hydrate Your Eyes
Pick up some artificial tears or eye drops from a nearby drug store to keep with you at all times. the drops will prevent your eyes from becoming dry and provide instant comfort.
Wearing Contacts in Winter Tip 2: Hydrate Your Body
Many people experience winter dehydration for a few reasons. One being we aren't as thirsty as we are in the summer months, and another simply because we tend to sweat less in cold weather. Build a habit of drinking the recommended ounces of water a day; this will also benefit the moisture in your eyes.
Wearing Contacts in Winter Tip 3: Switch Things Up
Give your eyes a break from contacts. Wear your eyeglasses rather than contacts from time to time. Designate a few days out of the week to wear eyeglasses rather than contacts.
Wearing Contacts in Winter Tip 4: Put Moisture Back in the Air
A humidifier is a life saver in the wintertime for many reasons. The most important being that it helps place moisture back into the air removed from cold weather. Protect your eyes and skin from becoming dry by using a humidifier.
Wearing Contacts in Winter Tip 5: Switch Contact Lenses Out Regularly
It is important to follow a process when it comes to caring for your contacts year-round, but especially in the winter. If this isn't one of your strengths, the winter months may be a good time to consider daily disposable contact lenses to reduce irritation and increase comfort.
A combination of all of these tips can really help improve dry eye in the winter and is recommended. If the irritation in your eyes continue after incorporating these tips into your routine, it is probably worth visiting your eye doctor for a check-up. If you're looking to save on your next eye exam, consider getting VSP Individual Vision Plans coverage. Find an individual vision insurance plan, customized just for you.
Information received through VSP Vision Care's social media channels is for informational purposes only and does not constitute medical advice, medical recommendations, diagnosis or treatment. Always seek the advice of your physician or other qualified health provider with any questions you may have regarding a medical condition.
Your vision. Your way.
Not covered for vision? Get an individual plan, customized for you – including where you want to use it: at the doctor, in a retail location, or even online.