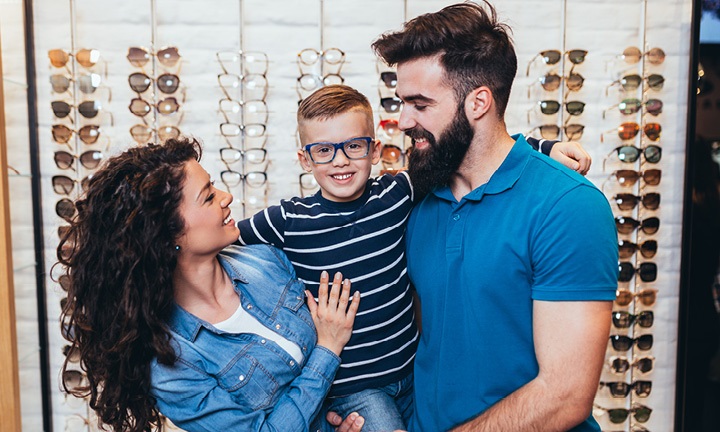 Establishing a trusted insurance coverage network seems to be a never-ending task as you change jobs throughout your career, retire and eventually find continued coverage under COBRA. But even then, coverage doesn't last forever. Here's what to do after COBRA ends to ensure lasting vision insurance plan coverage.
What is COBRA and who qualifies?
The Consolidated Omnibus Budget Reconciliation Act, or COBRA, is a bill that allows employees to continue group insurance benefits, even after losing group coverage. This could mean changing or losing a job, a reduction in working hours or enrolling in Medicare insurance coverage. The COBRA coverage can even extend to those, other than the employee, who were covered in the group insurance plan. For example, COBRA can provide insurance coverage for the spouse or dependent child after a divorce or the death of the employee.

Why does COBRA insurance coverage end?
While COBRA is beneficial to maintaining low-cost care, it only lasts for a limited amount of time. Coverage duration depends on the event that qualified you for COBRA; however, regardless of your situation, the maximum period of continued coverage under COBRA is 36 months. This means that after three years, you'll be on the search, yet again, for vision coverage.
What can you do when your COBRA insurance coverage ends?
Knowing your insurance coverage is about to end can feel a bit nerve-wracking as you wonder what you're supposed to do next. Fortunately, vision insurance coverage is available for you to buy on your own, without the need of a group or employer benefits plan. The process of getting started with your individual vision insurance plan is not as hard as you may think; in fact, it's quite fast and easy.
With VSP Individual Vision Plans, you can enroll online in minutes and start using your vision benefits within just five business days. And don't think the vision care will be anything less than what you routinely experienced while you were on a COBRA coverage plan.
VSP Individual Vision Plans offers low out-of-pocket eye insurance costs and provides you with the largest independent eye doctor network in the country. Finding eye care you need with a provider you trust, in a location most convenient to you, should not be a worry.
Your wellness comes first, and VSP Individual Vision Plans aims to support your wellness without it becoming a burden. VSP Individual Vision Plans is here to focus on you and your eye health needs.The benefits of maintaining your vision insurance coverage are too valuable to lose, so don't let your vision coverage end with COBRA. Instead, check out a VSP Individual Vision Plan tailored especially for you and your family's eye care needs.
Your vision. Your way.
Not covered for vision? Get an individual plan, customized for you – including where you want to use it: at the doctor, in a retail location, or even online.