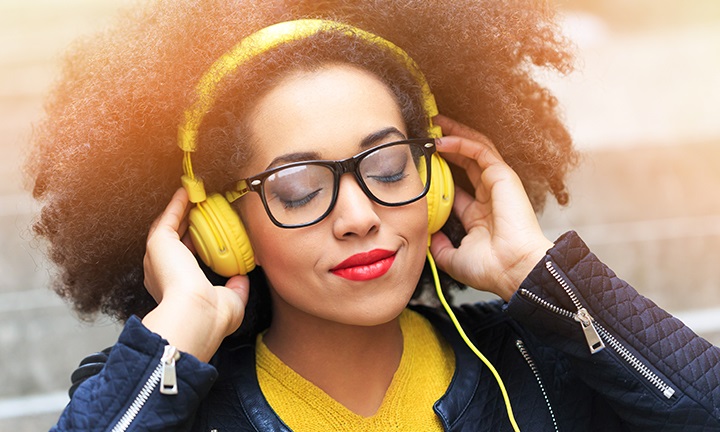 Has anyone ever told you that you look older, more sophisticated, or creative when wearing eyeglasses? Just like your eyes, hair, smile and personality, eyeglasses are a huge part of a first impression.
Over time, the stigma around wearing eyeglasses has faded. So much, that it has become trendy for individuals to fine tune their personal image by wearing non-prescription glasses . This is because eyeglasses are a direct extension of who you are and with the variety of eyeglass frames available, there is a style for every unique personality. Eyeglasses have the power to change or enhance someone else's perception of you. But that isn't the only thing eyeglasses can do. Wearing eyeglasses can also change the way you think of yourself and your own psychology.
Is your personality showing through the frames you are wearing?
The Professional
If your go-to eyeglasses are oval, square or almond frame, you might have a go-getter, list-making, and focused personality-type. Often, the classic frame combined with simple colors like black, gold, grey or brown can represent a put-together, get-things-done-type of person. The thin and simple frame enhances the professional vibe and even a little intimidation to those around you. According to a study conducted by College of Optometrists, 36% of people think glasses make a person look more professional.

The Spunky Creative
Just like the clothing you wear, eyeglasses are a strong representation of your style. If your eyeglasses are bright, colorful, or patterned, it might be presumed by others that you are bubbly, creative, outgoing and don't mind sparking a conversation. Thick frames combined with the bright colors and patterns are a statement. This style is for the outspoken, charismatic risk taker who doesn't mind standing out in a crowd.
Hipster
If you don't consider yourself shy or outgoing, the hipster frame is most likely your go-to. The hipster eyeglasses are perfect for the ambivert with a simplistic frame that is neither thick nor thin, partnered with a square frame in black or brown,. This allows some flexibility in the way people perceive you. Hipster frames give you the freedom to adjust your energy based on the situation.
Do you want to know the best part about eyeglasses? There is no limit on how many frames you can have. One day you might have a meeting with a client or an interview for an important position — throw on the frames that make you look and feel like the professional you are. Another day you might be attending a music festival that brings out your fun, creative side so you will need glasses to match. Whatever the occasion, the options are endless for frames. Find the perfect pair here at Eyeconic.
Your vision. Your way.
Not covered for vision? Get an individual plan, customized for you – including where you want to use it: at the doctor, in a retail location, or even online.