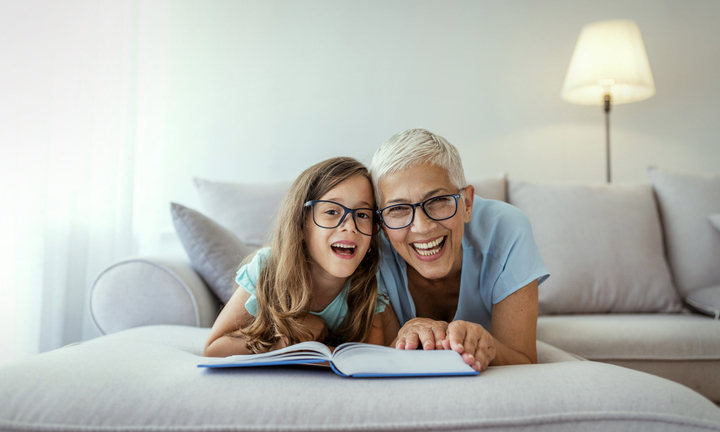 If you're one of those lucky souls with 20/20 vision, you may be wondering if vision insurance is worth it. You have good eyesight, so why invest in insurance? Well, even those with great vision can benefit from making sure to have a vision insurance plan as part of their approach to wellness. Your sight is one of your most important senses and vision insurance can help you protect it.
Who Can Benefit from Vision Insurance?
Everyone can benefit from having vision insurance. Vision insurance covers more than just checking your eyesight. Your eyes offer a unique perspective on your general health.
Non-vision conditions, such as diabetes or high blood pressure, can present as problems in your eyes. Some of those symptoms can lead to vision loss if left untreated. And even if you don't have other health concerns, vision screenings are still useful for everyone at any age. From vision screenings to potential accidents, LASIK surgery and everything in between, vision insurance helps you keep your eyes healthy and safe.
What Does Vision Insurance Cover?
Vision insurance typically covers routine preventative eye exams, medically necessary treatments and prescription eyewear — such as eyeglasses and contact lenses. Additional services and products, such as assistance with LASIK costs or lens upgrades, may vary by plan.
For those without vision concerns, there are affordable plans that do not make you pay for coverage you don't need. With vision insurance, you can choose plan options that meet your needs. And if you don't need all the bells and whistles, a basic plan with an affordable rate is going to cover everything you need.
I've Had LASIK. Do I Still Need Vision Insurance?
If you have already had LASIK or another corrective surgery to improve your vision, you should still make an annual eye exam part of your healthcare routine. It's recommended that even those with LASIK go for an annual visit in part to ensure that the procedure is healed healthily and that further vision degeneration is caught early.
Do Kids Need Vision Insurance?
Yes, kids need vision insurance too! Their eyes are still forming and making sure they are up to date on their vision screenings can help find problems and help identify potential vision issues that may require corrective lenses. Many school-aged children discover a need for corrective lenses during those elementary years. But even if your child has good eyesight now, it is not an indication that they always will.
Early vision issues in young children are typically found by a pediatrician, as vision screenings are part of baby checkups at different developmental stages. But it is recommended that, as your child gets older, they start going for annual vision exams. Many leading health sources agree that children ages three and older should receive annual vision screenings, which is a great time to add your little ones to your vision insurance plan.
Things in This Section May Be Closer Than They Appear
One thing no one wants to think about in relation to their vision is the prospect of aging. As we age, our vision changes. If you find yourself having trouble with reading fine print, you're not alone. This is a common age-related eye condition called presbyopia. Your eye lenses become less pliable and that makes it harder to switch focus from objects at varying distances. A regular vision screen can help you monitor eye changes and find corrective solutions, like reading glasses, to help you with everyday tasks.
Another common cause of vision changes is damage caused by extended technology use. In the world of online meetings and social media, people are spending more time than ever looking at screens. All that screen time could be associated with digital eye strain. Symptoms of digital eye strain may include dry eyes, blurred vision, tired or sore eyes, headaches, and even age-related macular degeneration over time. An annual eye exam and even blue light glasses can help mitigate digital eye strain.
Accidents and Eye Care
Accidents are another important consideration for eye insurance. A scratch or foreign object in your eye can cause a lot of pain and leave lasting damage if not treated correctly. Like with regular medical insurance, a vision plan can help cover emergency costs in the event of an accident.
Those with bruising around the eye from a black eye may also want to consult with their eye doctor if the swelling impairs their vision. Blood in the eye area should be seen by an emergency doctor and would be covered by medical insurance.
Eye Exams: More Than Just Vision Screening
Eye exams cover more than just vision issues, they address eye health as well. Some of the things your eye care professional or optometrist can help with include chronic conditions like dry eyes and finding solutions to treat itchy eyes from seasonal allergies.
They can even help you understand your migraine symptoms. Many migraines involve vision changes, loss of vision or light sensitivities. Your eye doctor can help you identify migraine triggers related to an eye injury or disorder and help you find out if another eye condition, such as an astigmatism, could be one of those triggers. An eye exam is about so much more than just your vision; it's about your total eye health.
How Much Does Vision Insurance Cost?
At VSP, you can plan flexibility to ensure your vision costs fit your budget. With plans starting at as little as $10, it's easy to find affordable coverage for every situation. The average eye doctor visit without vision insurance can cost up to $200 in some parts of the country. Having a vision plan not only keep our eyes protected, but saves you money when it does come time to go for your eye exam.
Try using our VSP Plan Wizard to find the perfect coverage for your needs with 6 easy questions. It takes less than a minute to do and will help you narrow down exactly what you want from a vision plan.
Conclusion: A Vision Insurance Plan Can Help Maintain Wellness
Just because you have been blessed with 20/20 vision does not mean you should ignore your eye health. An annual eye exam can help you monitor your health and detect any eye issues before they become serious problems.
Vision insurance can help cover the cost of those visits and any additional lenses you may need for reading or blue light reduction at work. Your eyes are important. Don't neglect them just because they're working fine right now. If you don't have a vision plan, get a vision insurance quote or learn more about the VSP's individual vision plan benefits and savings.
Your vision. Your way.
Not covered for vision? Get an individual plan, customized for you – including where you want to use it: at the doctor, in a retail location, or even online.