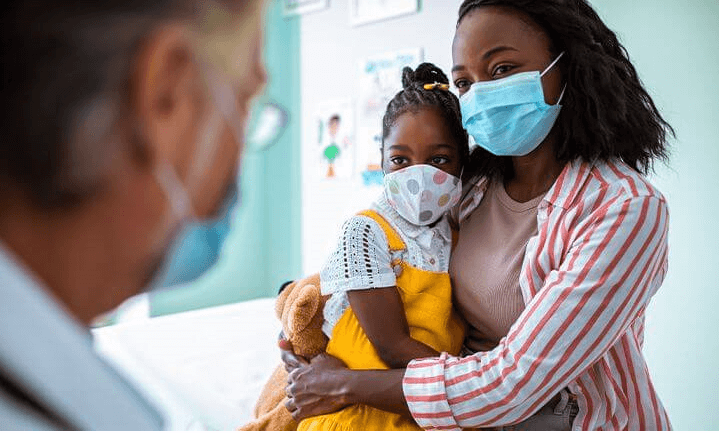 Winter is here, and that means it's time to pay extra attention to your overall wellness. While that might sound like all you need to do is get some fresh air and resist the urge for a third slice of pie, it's not exactly that simple. Don't worry! We have some handy tips to help safeguard your vision and dental health, even now, with seasonal cold and flu and COVID-19 as part of the landscape.
Clear Tips for Winter Vision
Your eye health is always important, no matter the season. But winter can bring unique speed bumps to making sure your eyes are at their best including the common cold, the flu and COVID-19.
When you have any kind of viral infection, such as the cold or flu, your eyes are even more sensitive to the surrounding environment. They can feel dry or tired when you are under the weather. And frequent touching of your eyes while sick can lead to an eye infection such as conjunctivitis, also known as pink eye.
Other side effects from the common cold include itchy eyes, burning, or light sensitivity, especially if your cold came with an unfortunate dose of sinus headaches. Cold compresses on your eyes can help, as can non-medicated eye drops to restore moisture.
Guidance relating to COVID-19 and eye health is the same as for colds and the flu: keep taking extra precautions to stay safe by observing social distancing, washing your hands more frequently (especially when you wear glasses or contacts), and avoiding public places. The Centers for Disease Control and Prevention (CDC) also recommends not touching your face—which can be challenging for those of us with eyewear.
If you wear eyeglasses or contacts, you can follow the CDC recommendations by taking a few extra precautions. For contact lens wearers: before you put in or take out your contacts, make sure you wash your hands, and always use saline solution to clean your contacts. Glasses wearers: take the time to sanitize your spectacles for an extra layer of protection against surface contamination.
Reasons to Smile This Winter
Your dental health, just like vision, is important year-round. Winter months bring colder weather and a higher likelihood of seasonal cold and flu virus infections. We have a few tips for making your smile shine in chilly weather—even when you feel under the weather.
First, keep taking care of the whole you with your normal health routines. If you have not visited the dentist lately, there is no reason to delay that visit. It's also important to have a regular flossing and brushing routine. And yes, we mention flossing ahead of brushing as a reminder that this practice is recommended for maintaining good dental health. Many of us know that flossing is important but need a nudge to keep the habit strong.
Good dental health also comes from your existing self-care and hygiene habits. Regular dental evaluations and cleanings. Washing your hands frequently, eating nutritious foods, and limiting levels of stress where possible all help keep you at your healthiest, all winter long.
Ready to Find the Best Vision and Dental Insurance Plans for You?
Insurance can go a long way toward helping your eyes and mouth stay healthy anytime of year. So VSP partnered with Guardian Direct® to provide affordable dental insurance plans. Learn more about the benefits of this dental insurance plan here, or find a VSP Individual Vision Insurance Plan starting at $13 a month.
This blog was reviewed by Dr. Robert Gandola, DDS. Dr. Gandola graduated from Brigham Young University with a bachelors in Zoology in 1981 and from the University of California, Los Angeles with a Doctor of Dental Surgery in 1985. He served in the United States Navy for 29 years retiring as a Captain and maintains a general dental practice in San Diego, CA since 1988. He previously served as President of the San Diego County Dental Society and Trustee to the California Dental Association (CDA). He is currently serving as a Delegate to both the American and California Dental Associations.
Your vision. Your way.
Not covered for vision? Get an individual plan, customized for you – including where you want to use it: at the doctor, in a retail location, or even online.