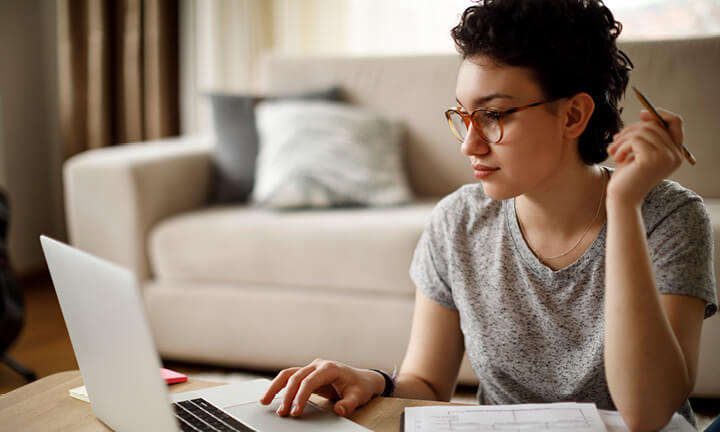 While each birthday is a reason to celebrate, turning 26 can mean you'll need to make an important decision for your health coverage, especially if you've been on your parent's insurance plan. In the United States, parents can keep young adults on their insurance coverage until the age of 26. After that, most people "age-out" or are no longer eligible to be covered as a dependent.
While some people can get coverage through an employer, others may need to find individual insurance plans on their own. If this is a new process for you, here are four insurance options to consider.
Getting Insurance Coverage Option 1: Employer-Sponsored Coverage
If you're insured through your parent's employer-sponsored plan, your coverage will end when you turn 26. If you have access to insurance coverage through your own employer, you can enroll on your own during a special enrollment period which starts 60 days before and ends 60 days after your 26th birthday. If you do not enroll during this time, you will have to wait until open enrollment to get coverage for the following year through your employer.
Getting Insurance Coverage Option 2: Marketplace Coverage
If your parents are insured on their own through a Marketplace health plan, you can stay on their coverage through December 31, even if you turn 26 earlier in the year. However, you'll want to make sure you enroll in your own coverage for the following year during open enrollment season, or you may not be able to get any coverage until the next year. To explore your options, visit HealthCare.gov.
Getting Insurance Coverage Option 3: Government Programs
If you currently receive dialysis treatment, or have qualifying disabilities, you may be eligible for Medicare Part A (Hospital Insurance) and Medicare Part B (Medical Insurance). To see if you're eligible visit Medicare.gov.
If you have children of your own, are pregnant, disabled, or low-income household, you may qualify for lower cost or free health coverage through Medicaid. To see if you qualify, visit HealthCare.gov/Medicaid.
Getting Insurance Coverage Option 4: Individual Vision and Dental Insurance
If you won't have vision insurance coverage available through your employer after you turn 26, VSP Individual Vision Plans can help.
When searching for individual health plans on your own, don't forget about your vision and dental coverage. You can buy a VSP Individual Vision Plan on your own to lower your out-of-pocket costs on vision exams, glasses, and contacts. In fact, you may have already had VSP coverage through your parents. One in four Americans have VSP vision coverage and now you can access the same quality eye care when you're in between employer coverage.
VSP Individual Vision Plans can help you save hundreds of dollars on your vision care, and you can break your premium into 12 installments to manage your budget. There is no open enrollment period; just sign up online when you're ready. VSP Individual Vision Plans start as low as $13 a month and you can use your benefits the same day you enroll. After you enroll, you'll be guided to dental plan options to help you save on dental care. Take a look at vision insurance plan options now to see how much you can save.
Your vision. Your way.
Not covered for vision? Get an individual plan, customized for you – including where you want to use it: at the doctor, in a retail location, or even online.