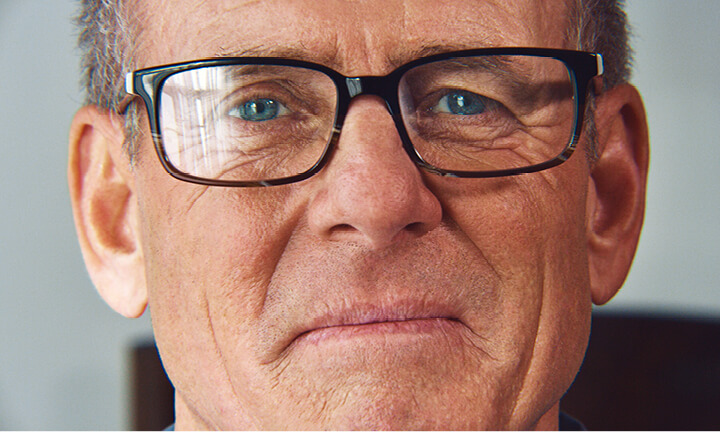 As the spread of coronavirus (COVID-19) continues, you're probably taking extra precautions to stay safe by observing social distancing, washing your hands more frequently, and avoiding public places. In addition to these practices, the Centers for Disease Control and Prevention (CDC) also recommends not touching your face—which can be challenging for those of us with eyewear.
If you wear glasses or contacts, consider following these three CDC vision care precautions to maintain your eye health:
Covid-19 Vision Care Precaution 1: Go the extra mile when washing your hands
Washing your hands is already widely recognized as a top preventative measure in the fight against COVID-19, but if you wear glasses or contacts it might be a good idea do it a bit more often. The CDC encourages you to wash your hands with soap and water for at least 20 seconds. If soap and water is unavailable, use a hand sanitizer that contains at least 60% alcohol.
Covid-19 Vision Care Precaution 2: Take care of your contacts
The American Optometric Association (AOA) and doctors of optometry "want to reinforce that contact lenses are a safe and effective form of vision correction for millions of people." With the proper care, you can continue to wear contacts. First, wash your hands before inserting or removing your contact lenses. Clean your contacts regularly and only wear them for the recommended amount of time. It's especially important to use a saline solution to clean your contacts—never water or saliva. If you use daily disposable lenses, do not reuse them. Also, make sure to remove your contacts every night before going to bed and when showering. If you develop cold or flu-like symptoms, discontinue wearing contact lenses.
Covid-19 Vision Care Precaution 3: Sanitize your glasses often
While the CDC states, "the virus is thought to spread mainly from person-to-person," it also shares that people may get COVID-19 by touching something that has the virus on it, then touching their eyes, nose, or mouth. Unfortunately, there's no clear time limit for how long the virus can live on surfaces, so it's a good idea to always keep your glasses clean. Here's a handy guide from our partner, Eyeconic on how to do just that.
If you have further concerns about wearing your glasses or contacts as Covid-19 continues to spread, please call your eye doctor. And if you don't have vision insurance, consider a VSP Individual Vision Insurance Plan that provides access to quality eye care and eyewear. If you're running low on contacts or need glasses, call your doctor for refills and replacements. If your doctor's office is not available during this time, you can connect your VSP vision benefits at Eyeconic and order online.
Your vision. Your way.
Not covered for vision? Get an individual plan, customized for you – including where you want to use it: at the doctor, in a retail location, or even online.