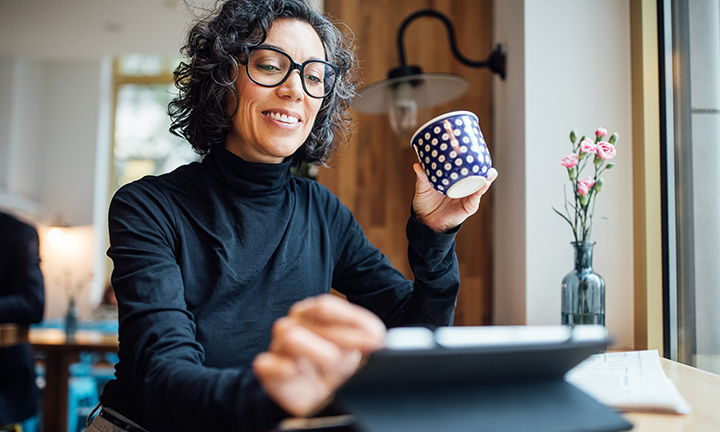 Did you know that the right pair of glasses frames can make a woman look younger and more youthful than without? This is why it is important to choose the correct pair of eyeglass frames.
Finding Flattering Glasses Frames for Your Face
When choosing glasses frames, you'll want to understand your face shape. In general, most people's faces are characterized by these four most common face shapes. Determine your shape to find frames that compliment your natural features.
Oval: An oval face has balanced proportions. Choose frames that have symmetry and are wider than the broadest part of the face, so you don't throw off the oval's natural balance. Avoid frames that are too big and conceal too much of your face.
Square: A square face is defined by a prominent jawline and a broad forehead. The length and the width of the face are very similar. Choose narrow frame styles with more width than depth. This will help soften angles and make the face appear longer.
Base-up triangle: The top third of the face is wider than the lower two thirds. Frames that are wider at the bottom can help bring more balance to the face. You can also try styles with rimless frames, but in general, avoid frames that are too thick and bulky.
Round: The length and width of a round face are similar and joined by curved lines. Choose angular frames that are wider than deep. This will bring balance to the curves and lengthen the look of the face. A clear bridge will also help widen the eyes.
Choose Glasses Frames that Compliment Your Personal Style
Because many women wear their eyeglasses every day, it is important to pay just as much attention to them as you would any other accessory. This means ensuring that they match your own personal style, while also being on trend. Here are three glasses frames trends for women over 55 years old.
Glasses Trend 1: Bold Eyeglasses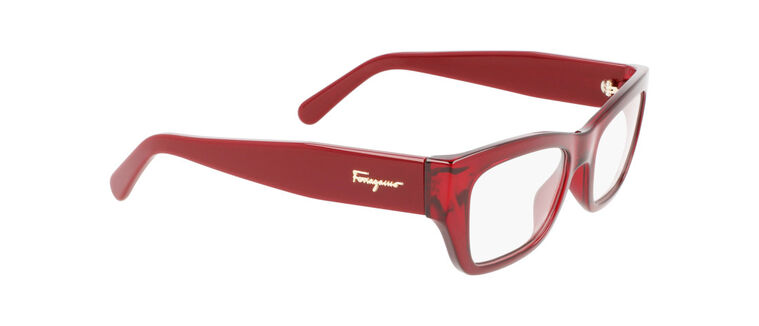 Bold eyeglasses may be the easiest way to help make an outfit more youthful, fun, and vibrant. Larger and bolder eyeglass frames are becoming one of the most popular trends among woman over 55. Bold eyeglass frames from Ferragamo look great at any age. Bold eyeglasses are universal because they look great on just about any face shape. Plus, these thicker frames support higher prescriptions and progressive lenses.
Glasses Trend 2: Metal Frames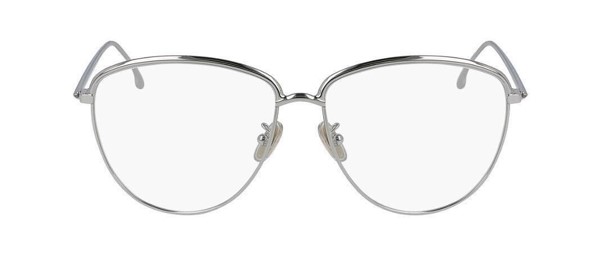 Another style of eyeglass frames trending are metal frames. Metal frames from Victoria Beckham will help give you a sleek and modern look, without drawing too much attention to the fact that you are even wearing eyeglasses. Many women also like metal eyeglass frames because of how well they work with prescriptions that require distance assistance or even just lower prescriptions.
Glasses Trend 3: Clear Frames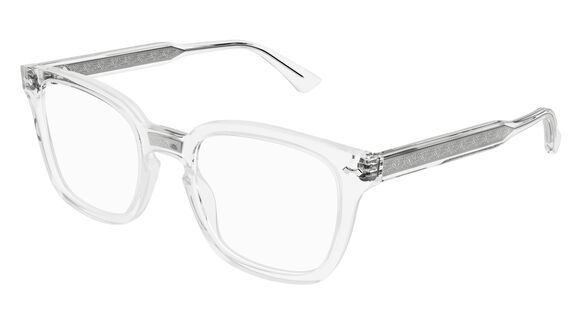 One of the most fun and modern eyeglass trends for women of any age is clear eyeglass frames. Clear eyeglass frames, like these from Gucci, are also discreet enough to go with most any outfit and any face shape. Plus, they also work great with most prescriptions. So, whether you have a high or low prescription, clear eyeglass frames will work great for you!
Today's modern woman over 55 years old has a lot of choices for updating their look with eyeglass frames. If you're ready to update your look with new frames, a VSP Individual Vision Plan can help you save on everything from the eye exam, frames and even provide discounts on lens enhancements. Find a vision insurance plan today!
Your vision. Your way.
Not covered for vision? Get an individual plan, customized for you – including where you want to use it: at the doctor, in a retail location, or even online.