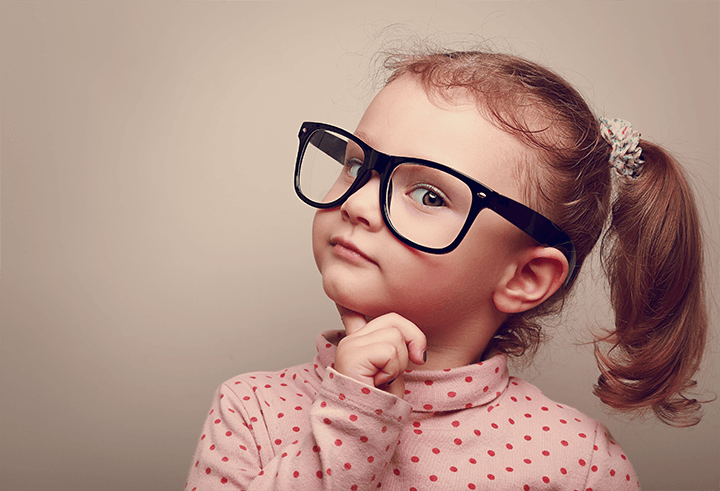 It may be easy to notice when you personally need glasses, but how do you know when your children are having problems with their vision? Changes in vision usually come on gradually, and a young child may not even realize their eyesight is any different from those around him or her. Of course, there are several clues that can indicate your child needs glasses. As long as you know the warning signs, you can make sure your child gets the vision care he or she deserves.
What To Look For
Kids often have a hard time expressing themselves, so you shouldn't wait around for them to come to you with their vision problems. Talk to your children about their vision, and ask them about any specific problems they might be having, such as:
- Blurred Vision. It might be helpful to ask if the images in their favorite movie are blurry, or if it's hard to recognize people's faces sometimes.
- Decreased Ability to Read. Reading is crucial for your child's success at school, and a drop in vision will lead to a drop in performance. Ask your child if he or she has trouble reading the chalkboard, or if words are blurry up close.
- Eye Fatigue.If your child complains about their eyes getting tired by the end of the day, then you should schedule a visit with the eye doctor.
- Headaches. Frequent headaches are a very common symptom of loss of sight. If your child gets headaches, it could be a sign that he or she needs glasses.
- Squinting. If you notice that your child squints a lot, it might be due to poor vision.
- Difficulty Seeing in Low-Light Situations. Decreased ability to see at night is usually associated with old age, but it's not entirely uncommon in children. Another warning sign is when it's difficult for children to adjust to sudden changes in light.
You aren't going to be able to diagnose on your own whether your child needs glasses or contacts—that's the job of a qualified eye doctor. However, if you notice any of the above warning signs with your child, then you should schedule an eye exam sooner rather than later. Poor vision, if left uncorrected, can lead to poor performance in school and frustration for your child.
Why Regular Eye Exams Are Important For The Entire Family
While good vision is important for your child's development and success at school, determining if they need glasses isn't the only reason to visit the eye doctor.
Some diseases, like diabetes and high blood pressure, can be detected at an eye exam before any other exam. Other, more serious, eye conditions like glaucoma and macular degeneration often don't exhibit any symptoms that you would notice on your own without an eye exam.
Everyone in your family, from the youngest child to grandparents, would benefit from an annual eye exam.
Finding Affordable Glasses and Contacts through Vision Insurance
Glasses or contacts can be expensive, but when you have insurance through VSP Direct, you can get the glasses you need for a very manageable price. With a family or individual plan, all your eye care needs will be taken care of with the guarantee that you won't overpay.
Visit VSP Individual Vision Plans today and find out how vision insurance can benefit your entire family.
Your vision. Your way.
Not covered for vision? Get an individual plan, customized for you – including where you want to use it: at the doctor, in a retail location, or even online.