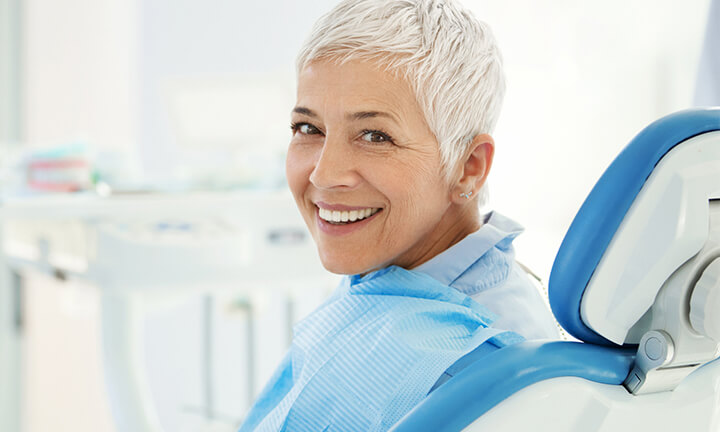 Too often we think of dental care as nothing more than a cosmetic concern. The truth is that taking care of your teeth has much more of an effect on your overall health than you might think. This is especially true for seniors. As you get older, it is important to ensure that you have dental insurance and dental coverage to help protect yourself from diseases and ailments that can affect your mouth's health. Otherwise, your mouth may become susceptible to one of the following five dental issues:
Dental Issue 1: Tooth Darkening
As you age, your teeth begin to lose an important defense layer known as dentin. Without this layer, your teeth are much more vulnerable to darkening and discoloration. And at first glance, most people would believe that brushing alone could solve this. The reality, however, is that you may need a dentist help bring your teeth back your white smile. Having the right dental coverage can help you pay for these visits and treatments.
Dental Issue 2: Dry Mouth
One of the most common side effects to prescription medication is dry mouth. While dry mouth is not only uncomfortable, it is also dangerous. A dry mouth is the perfect condition for gingivitis, tooth decay, and oral infections.
Dental Issue 3: Root Decay
Without healthy roots, it can be almost impossible to keep your teeth healthy. Unfortunately, tooth decay can begin without causing any pain, which often leaves it unnoticed. It is important to receive regular dental checkups to catch these symptoms before any irreversible damage is caused. Dental insurance can help make this not only easy, but also affordable.
Dental Issue 4: Gum Disease
Gum disease has many causes, such as poor dental hygiene, poor diet, smoking, or even poorly fitting dentures. Because there are many different causes, gum disease can be hard to fight alone. Regular flossing and brushing are not always enough to protect from diseases such as gingivitis or periodontitis. However, with the right dental coverage, you can get regular dental cleanings that can help you keep your gums healthy.
Dental Issue 5: Thrush
Seniors often take a number of prescription medications. Some of these medications can interfere with your immune system, increasing the possibility of infections including thrush. Thrush is a fungal infection that causes white coating or patches on the tongue, mouth, inner cheek, and back of the throat. These white patches can be sore and cause significant pain.
As seen above, there are many different dental issues to protect yourself from, especially as a senior. So, it is important to make sure you have dental insurance to not only keep your smile, teeth, gums healthy, but also your wallet. If you are concerned about the cost of dental insurance, VSP® Individual Vision Plans has partnered with Guardian Direct® to provide affordable dental insurance plans. Learn more about your dental insurance options. With instant approval, you can get a dental insurance policy today!
Your vision. Your way.
Not covered for vision? Get an individual plan, customized for you – including where you want to use it: at the doctor, in a retail location, or even online.