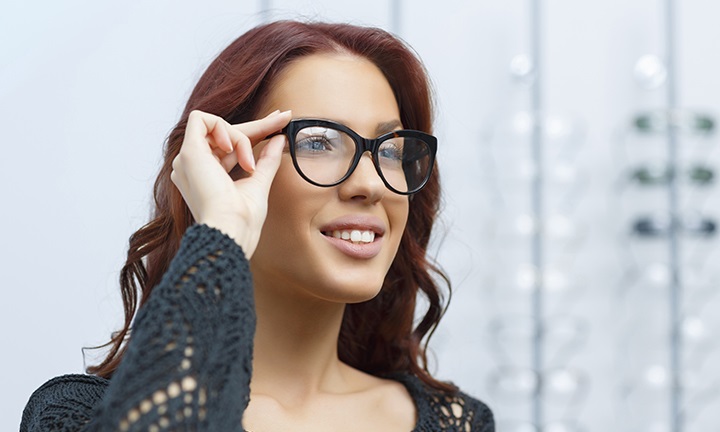 The teenage years can be challenging. And because teenagers worry most about friends and plans for the upcoming weekend, eye care is often forgotten about. That's where you come in …
As parents, you know how quickly the body can change. But what most don't know is the teenage years introduce some of the most unique issues that can develop in our eyes as we continue to age. In fact, the vision issues that develop during teenage years can be linked to the quick development during puberty. So what are some of the most common health issues for teens?
Dry Eye Syndrome
Dry eye syndrome occurs when tears fail to keep the eye lubricated. The risk of dry eye becomes more common with age and women may face it sooner than men. Some causes include windy, smoky or dry environments and prolonged periods of screen time.
How do I treat dry eye?
When attending bon fires or trips to the sand dunes, your teenager can avoid dry eye by bringing along over-the-counter medications such as artificial tears, ointments or gels.
UV Light Damage
VSP network optometrists state 75–80% of our UV exposure happens before we turn 18. The intensity of damage will depend on the wavelength, power level and time length of exposure. This is specifically important for the active teenager participating in outdoor activities, playing sports or working in the sun.
How do I prevent UV light damage?
Sunglasses are a good first step when looking to prevent UV damage to your teen's eyes. Keep an eye out (pun intended) for glasses that offer at least 99­–100% UV protection. If your teen is looking for sport-specific sunglasses, a VSP network doctor can help you choose sunglasses and lenses that will not only protect your teenager's eyes, but optimize their performance on and off the field.
Side note … UV damage is not age discriminate. People of all ages should be taking the same precautions.
Shortsightedness (Myopia)
Also known as myopia, shortsightedness is when far away objects appear to be blurry. Myopia can begin to develop as early as 8 years old. Your teenager might inherit shortsightedness, especially if other family members are shortsighted. But shortsightedness can also be caused by long hours of screen time or reading small print.
Can you correct shortsightedness?
Shortsightedness can be corrected by contact lenses or glasses. Your teenager should also participate in frequent vision check-ups if they experience any vision problems to keep their eyes from getting worse.
Sports-related Injuries
According to the National Eye Institute, school-aged kids account for 100,000 physician visits a year due to sports-related injuries. Sports leagues do not require the use of eye protection, but it is highly recommended. It is up to parents and coaches to encourage eye protection for children regardless if they have vision issues or not.
What are my eye protection options?
It is recommended that athletes invest in eye protection glasses with wraparound polycarbonate lenses or side shields. VSP has a wide variety of eye protection glasses that will not only protect your teenager's eyes, but their style, too.
Poor Eating
A healthy diet is the foundation to lasting vision. Teens with busy schedules may neglect a balanced diet. Feeding your body with plenty of green, leafy veggies like kale and spinach with a happy helping of carrots to complete an entrée will keep your vision protected and long-lasting.
What else should be included in my teenager's diet?
Visit our blog 8 Foods That Help Eyesight for more information on what foods to pack for your teenagers, children and spouse to ensure lasting vision and healthy lives.
Your vision. Your way.
Not covered for vision? Get an individual plan, customized for you – including where you want to use it: at the doctor, in a retail location, or even online.