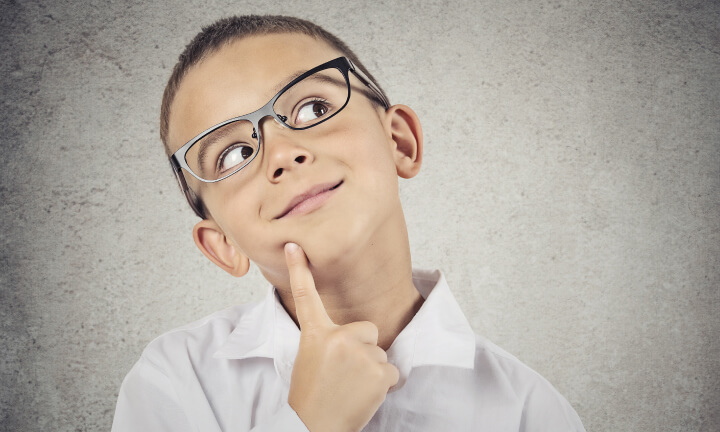 When it comes to vision insurance, the terminology can be puzzling. Many people are left scratching their head with questions like, "What's a copay?" or "What does the allowance apply to?" Below are some common vision insurance terms you'll see while exploring vision plans:
Individual Vision Plan versus Employer-Sponsored Plans
An Individual Vision Plan is vision insurance you buy on your own directly from VSP. An employer-sponsored vision plan is one you enroll in through an employer.
Frame Allowance
Your allowance is the amount VSP will cover for your frames or for lens enhancements. For frames, a typical allowance is $150. In that case if you choose frames that cost less than $150, you pay nothing. If you choose frames that cost more than $150, you'll pay the difference. So, for frames that cost $170, you'll pay $20 at the doctor's office.
Vision Insurance Copay
This is the fixed amount paid by you to the doctor's office when you visit a VSP network doctor. Take an eye exam for example; once you pay the exam copay, your plan will pay for the remainder of whatever your doctor charges for an exam. For most VSP Individual Vision Plans the copay is only $15 for a comprehensive eye exam and $25 for glasses. Copays are due to the doctor's office at the time you receive the service.
Out-of-Pocket Cost
The total amount you pay for your vision care, including the cost of your vision plan (your premium), plus the costs you pay at the doctor's office.
Vision Insurance Premium
This is the amount you pay to VSP for your vision plan. There are two options for payment:
- Annual Payment - Your premium is paid in full at the time of purchase.
- Monthly Installments - Your annual premium is spilt into 12 monthly payments.
In-Network and Out-of-Network Vision Care Providers
In-network is a list of doctors who accept VSP insurance. Because our network is vast, you'll almost certainly find an in-network doctor conveniently located near your work or home.
Out-of-network doctors are not part of the VSP network. They may take VSP members, but if they're not in-network your benefits may be significantly less.
To ensure your eye doctor is in-network, visit our Find a Doctor page and enter your zip code to find one in your area. If you'd like to visit an out-of-network doctor, give VSP a call before your appointment to understand how your benefits will be impacted.
Open Enrollment
This applies only to employer-sponsored plans and is the yearly period, typically a couple of months, when you can enroll in insurance plans through an employer. With VSP Individual Vision Plans there in no open enrollment period. You can enroll any time and choose your coverage start date.
Lens Enhancement or Lens Option
A lens enhancement or lens option is an elective feature for your prescription lenses designed to improve your overall experience with your glasses. They often improve your vision and/or comfort. Here's a list of some common lens enhancements:
- Scratch-resistant coatings - Reduces normal scratching and pitting on plastic lenses.
- Impact-resistant, also referred to as polycarbonate lenses - A lens material that is impact and scratch resistant, light, thin and gives UV protection.
- Anti-glare coating, also referred to as anti-reflective coating - Combats eyestrain from glare, reflections and in some cases blue light from digital devices. Protects lenses from scratches.
- No-line multifocal, also referred to as progressive lenses - Lenses with multiple prescription zones for near, mid and long-range vision and
no visible line separating these zones as you would see on a bi-focal.
Benefit(s) or Vision Coverage
These are general terms referring to what services and materials are included in your vision plan. The benefits included for most VSP Individual Vision Plans are a comprehensive eye exam, glasses, contacts, and more.
Health Savings Account or HSA
This is a savings account used in combination with a high-deductible health insurance policy that allows users to save money tax-free and use it toward medical expenses.
1-Person Plan, 2-Person Plan, Family Plan
Depending on the needs of your household, this is where you'll decide who's covered on your vision plan. If it's just you, you'll select a 1-person plan. If it's you and a spouse, you'll select a 2-person plan. If it's you, a spouse, and a dependent child, you'll select the Family Plan.
Enrolling or Enrollment Period
This is the action you take to sign up for a VSP Individual Vision Plan. There is no open enrollment period for VSP Individual Vision Plans. You can sign up any time and become a VSP member.

Once you finish the online application and your payment is processed, you're officially a VSP member. Your benefits can be effective as soon as the same day.
If you have more questions and want to talk to a representative about VSP Individual Vision Plans–we're here to make vision insurance as simple as possible for you. You can give our knowledgeable customer service representatives a call at 855.782.9877 or learn more about vision benefits, savings, and coverage today.



Updated October 12, 2021
Your vision. Your way.
Not covered for vision? Get an individual plan, customized for you – including where you want to use it: at the doctor, in a retail location, or even online.