Our members come first at VSP. That's why we offer unparalleled customer service and member benefits, including typical savings of over $200 a year, the largest independent doctor network, and hundreds of frame options to fit your style and budget. But don't take our word for it.
VSP Individual Vision Plans Testimonials: What Our Members Are Saying
Read some reviews of our vision insurance to find out how VSPis helping to improve the vision of families across the U.S. We're proud to offer you great customer service and excellent vision insurance coverage.
Contact VSP Invidual Vision Plans for more information on what we can do for you and your family.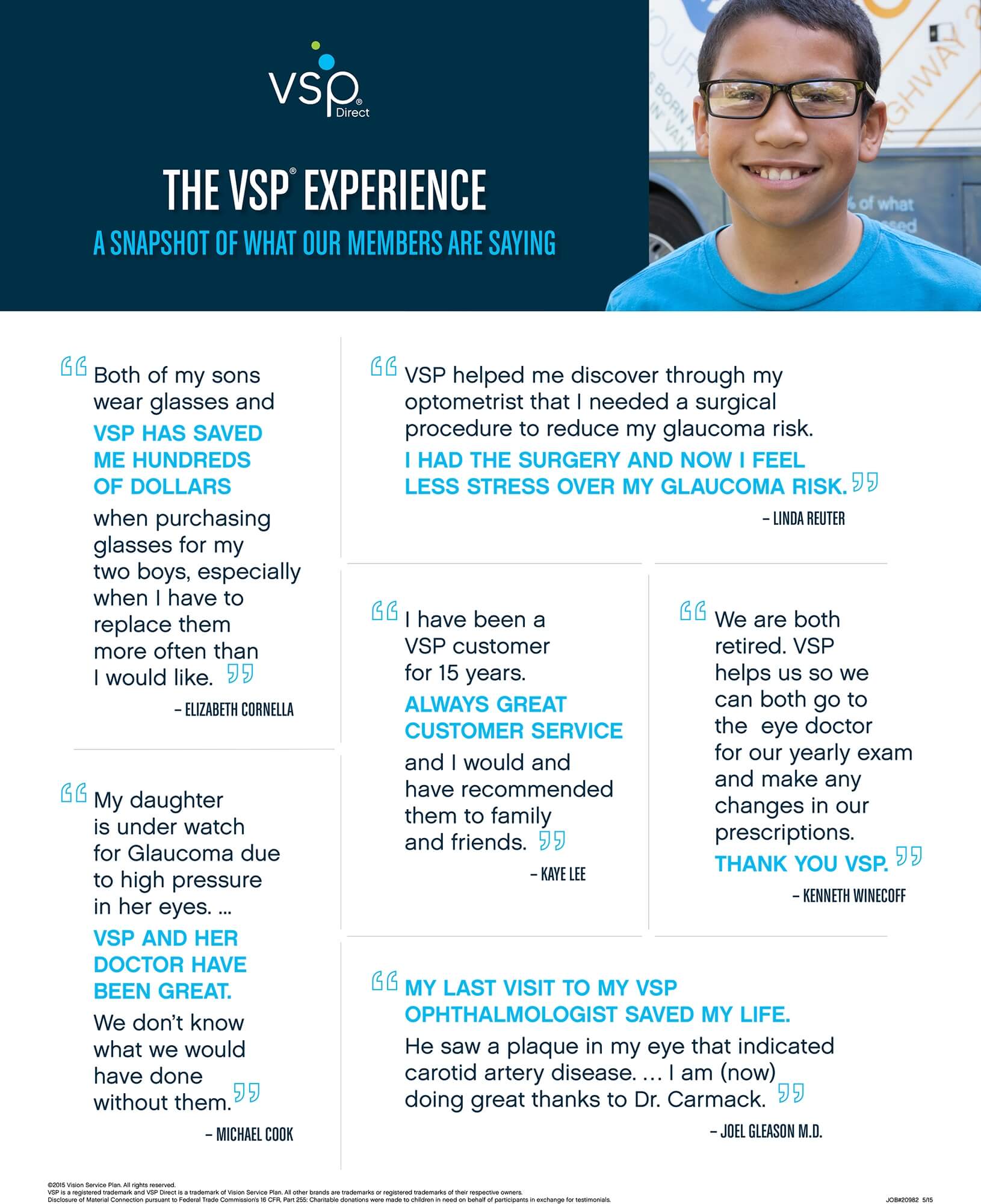 Your vision. Your way.
Not covered for vision? Get an individual plan, customized for you – including where you want to use it: at the doctor, in a retail location, or even online.