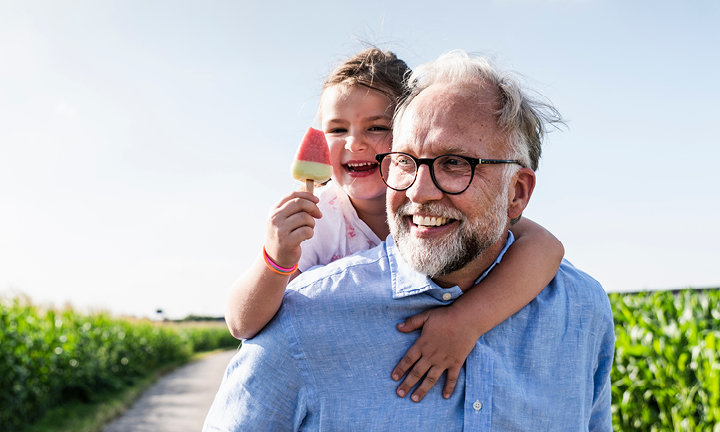 Parents pay attention to the developmental milestones in their children's lives. From first mumbled words to first steps, parents watch as their little one grows from a baby to a toddler to a young child. Most parents know when to take a child in for checkups at a doctor for general health, but not all parents are sure about when they should take their child in for an eye exam.
It is important to note that eye exams are not only available to determine whether your child needs glasses. Just like a general health check up with your pediatrician, your child's vision and healthy eyesight can benefit from preventative care.
How Old Should My Child Be to Get an Eye Exam?
There is no magic age number when it comes to eye exams and kids. A better rule of thumb is to consider your family's health history when deciding when you will set up your child's first eye exam. If you or your spouse of your child's siblings have eye issues, it may be best to set up an eye exam when your child is a toddler. If your child does not have any evident eye problems in their first few years of life, an eye exam might be most suitable when your child is preparing to go to Kindergarten.
What Type of Eye Doctor Should I Take My Child to See?
You child has a pediatrician who has specialized training in treating young children. Pediatric ophthalmologists also have specialized training to detect and treat children's eye problems. Pediatric ophthalmologists usually have "kid friendly" offices and have test and treatment methods to help identify any vision health issues with your child.
What Are Common Eye Conditions for Children?
A common eye condition for children is lazy eye. This occurs when one eye is weaker than the other. Lazy eye responds well to treatment. Your pediatric ophthalmologist may treat your child's lazy eye with eye drops and eye patch or even eyeglasses.
Another common eye condition is crossed eyes. This is when one or both eyes turn inward or outward. In this case, your pediatric ophthalmologist might treat your child with an eye patch or some other type of special eyewear.
Regardless of the eye condition, the sooner you take your child to visit your doctor, it is likely that the corrective action and results will be better than if the problem goes untreated.
Parents are the first line of defense for their children. Making preventative vision care part of your child's health care milestones can help support healthy eyesight for life.
Your vision. Your way.
Not covered for vision? Get an individual plan, customized for you – including where you want to use it: at the doctor, in a retail location, or even online.