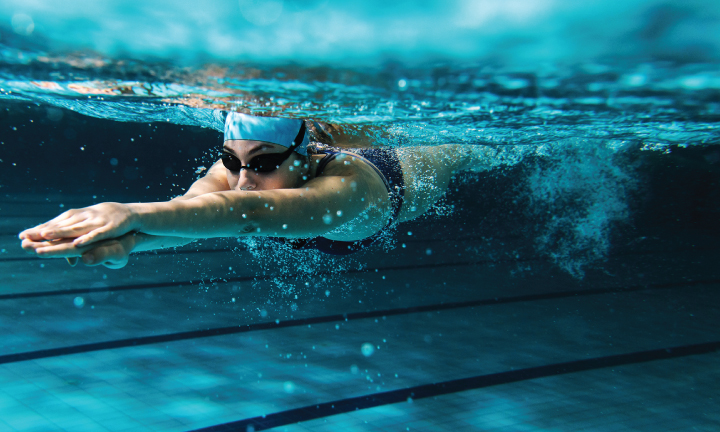 Do you actively participate in sports? Do you currently wear glasses? If you answered YES to these questions, you are not alone. Vision Council of America claims that over 75% of adult Americans use some form of correctional eyewear. Of that percentage, more than 64% wear glasses.
If you've played sports and worn glasses, you have probably experienced glasses breaking, frames bending, or even losing your glasses. The mix of wearing glasses and playing sports can cause unintended inconveniences. Considering these potential mishaps, it might be time to consider switching to contacts.
There are Advantages to Wearing Contact Lenses
While glasses may be the ideal form of eyewear for some, here are five reasons why those who frequently participate in sports should consider switching to contact lenses:
Contacts greatly increase your peripheral vision and allow for an uninterrupted field of view.
There is a significantly lesser chance of contacts fogging.
Snow, rain, and other splattering substances are less likely to obstruct vision.
Contacts greatly enhance comfort when wearing safety equipment like goggles, masks, helmets and more.
Contacts are less likely to be broken or lost than glasses.
What are contact lens options for those who play sports?
Though there are several different brands and types of contacts that are good options for sports, some may be better suited to specific activities than others. Below are three different contact types to consider when deciding what contacts best fit your lifestyle.
RGP Contacts
RGP contacts, or rigid gas permeable lenses, are an ideal option if you participate in sports. They are proven to fit comfortably and they allow an increased flow of oxygen to reach the eye. However, RGP contacts are hard lenses and often take longer to get used to.

Tinted, UV Protected Contacts
Contacts that have slight amber and gray-green tints tend to greatly reduce the harmful effects of UV rays. Amber lenses are best for baseball, tennis and soccer and gray-green tints are ideal for sports like running and biking.

Silicone Hydrogel Contacts
Made from high-water hydrogel, these super soft contact lenses contain human cell membrane molecules which allow for over 12 hours of moist, comfortable wear.
Some "Do's" and "Don'ts" of Contact Lenses
After making the decision to switch from glasses to contacts, here are four "do's" and "don'ts" to keep in mind:
First and foremost,

don't try-on someone else's contacts

. If they are not prescribed lenses from a certified doctor, you risk injuring your eye or even worsening your vision. Also, don't assume your glasses prescription will work for contacts; contacts require specific measurements.

Do visit a certified optometrist

. Seeing a legitimate eye doctor is beneficial because they have professional tools which they use to help measure your eye, gauge your real eyesight and, through a series of tests, can quickly prescribe the ideal correctional lens information.

Do take time to get used to wearing contact lenses

. Though modern technology has drastically enhanced the comforts of contacts, it's not uncommon for contacts to take some getting used to. Hard materials like the aforementioned RGP lenses are typically more difficult to get used to simply because the thick material can feel obstructive. Give your contacts some time.

Do not hesitate to use your VSP vision insurance plan to help save on contact lenses

. Vision insurance can help with savings on eye exams, coverage on top-quality lenses, and a competitive allowance for glasses or contacts. If you don't have a vision insurance plan, learn more about the benefits of VSP vision insurance.
Your vision. Your way.
Not covered for vision? Get an individual plan, customized for you – including where you want to use it: at the doctor, in a retail location, or even online.