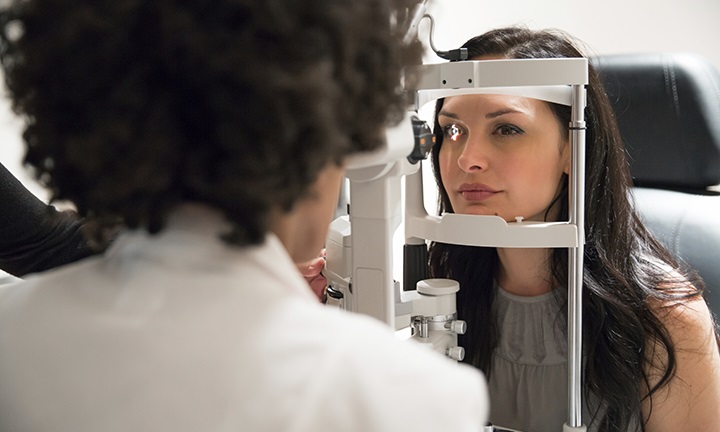 Who said vision correction couldn't be stylish? Getting new glasses is a great way to add to your look and express yourself. There are so many styles and brands to choose from. But with some more expensive than others, it's a good idea to understand your frame allowance from your VSP Individual Vision Plan. Here are top frequently asked questions about the VSP Vision insurance frame allowance.
What is the significance of your frame allowance?
You'll pay separately for the frames and lenses. Your frame allowance is the amount covered by your vision insurance. So, if you have a $150 allowance and pick a frame that's less than $150, you'll pay nothing. Choose $200 frames and you'll pay $50 at the doctor's office (the amount over the allowance).
How does the VSP frame allowance benefit me?
Vision insurance is intended to help you avoid paying extra for anything related to the health of your eyes. For most plans, the frame allowance will cover the cost of an average frame.
What is a typical frame allowance?
A given frame allowance will depend on the plan you have. VSP's Standard Plan comes with a $150 frame allowance ($120 in Florida). You'll get a $150 allowance toward the purchase of any frame brand or choose a featured frame brand and you'll get an Extra $20 on top of your allowance.
How do I avoid paying extra for the eyeglass frames I like?
Make sure to choose frames within your vision plan allowance. You have a higher frame allowance on featured frame brands, so looking for styles from this list can help.
What if I have other questions about my frame allowance?
We're happy to help. To speak with the VSP Vision insurance customer service team, call 800.785.0699. Our service center is open Monday through Friday from 7 a.m. to 7 p.m. Central time.
What members are saying about VSP Individual Vision Plans
"When I retired, I lost my employer-sponsored vision insurance. I researched private insurance and discovered VSP. It has been great, a real bargain when compared to other carriers. My optometrist said this was the best plan of the ones they honor. I have been on this plan for four years and have been extremely pleased with the service, the value, and the choices."
-- Stephen C., Lincolnton, North Carolina


"Eye appointments, glasses, and contacts are hugely expensive. VSP helps."
-- Patricia M., Colorado Springs, Colorado


"Having VSP means that I will get an eye exam annually. Without VSP I would not get the exam. Glasses frames cost a lot and VSP helps offset some of that ridiculous cost. When I need new glasses, I'm glad to have VSP."
-- Howard N., Bethel, Ohio


VSP is proud to provide you with the most current frame brands on the market for your prescription glasses. From stylish and classy to bold and trendy, you're sure to find the eyeglass frames that become an extension of your personality.
If you don't have vision insurance, find out how VSP can help you save on your next eye exam or pair of eyeglasses.
Updated October 5, 2021
Your vision. Your way.
Not covered for vision? Get an individual plan, customized for you – including where you want to use it: at the doctor, in a retail location, or even online.