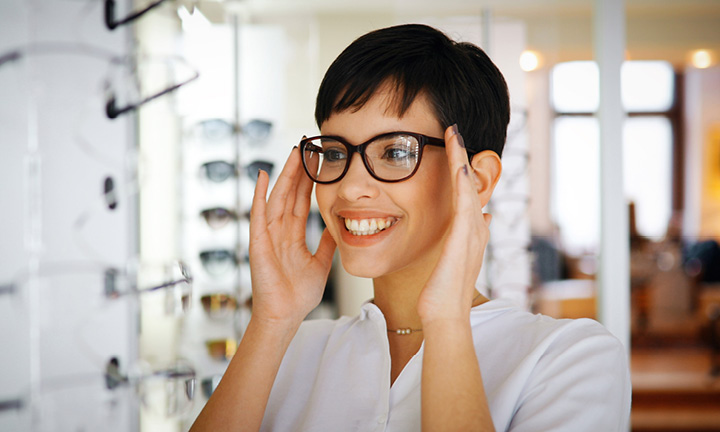 You care about your eye health enough to have vision insurance — that's fantastic! It doesn't matter if you've had a vision plan for years or if you are getting started after a break in coverage. Making a commitment to your eye health now can help your overall health, too. You'll be seeing your world clearly — and that's a beautiful thing.
Vision insurance benefits can help your eyes stay healthy year-round. How? By providing you with access to annual eye exams, plus preventative care to help avoid long-term or seasonal issues.
Here are four tips to get the most out of your VSP vision insurance coverage.
VSP Vision Insurance Tip #1: Get to know your benefits
Understanding your benefits is the first step to using your vision plan. First, create an account on the VSP member website. Then log in for your plan's coverage information. You can find details like co-pays, frame allowances and lens-enhancement coverage. You'll also see how often you can receive covered services such as comprehensive eye exams or new eyewear.
VSP Vision Insurance Tip #2: Choose a Premier location to get great perks
With the nation's largest network of independent doctors, you can visit any VSP network doctor you like. . And when you choose a Premier Program location, you'll get the most from your benefits, including exclusive bonus offers and a one-year warranty on featured frame brands (among other benefits).
VSP Vision Insurance Tip #3: Schedule your 2021 annual eye exam
Eye health and vision can change over time, especially as we get older — which is why we recommend an annual eye exam. During your exam, you can also be screened for more serious issues, like cataracts or glaucoma, and even detect possible signs of diabetes.
VSP Vision Insurance Tip #4: Enjoy your plan extras and discounts
Your VSP plan includes access to a range of exclusive member offers, like savings and special offers on contact lenses, LASIK, diabetes care, and more, saving you over $3,000. Know what's available by checking your plan's offers online and make sure you sign up for emails about new specials and rebates.
Don't have a VSP plan yet? Enroll online today and start by finding the right vision plan for you. Even if looking back at 2020 makes you want to squint in disbelief, 2021 can be your year for clear vision and a bright look ahead.
Information received through VSP Vision Care channels is for informational purposes only and does not constitute medical advice, medical recommendations, diagnosis or treatment. Always seek the advice of your eye doctor, physician or other qualified health provider with any questions you may have regarding a medical condition.
Your vision. Your way.
Not covered for vision? Get an individual plan, customized for you – including where you want to use it: at the doctor, in a retail location, or even online.